One of the first things you see in any fragrance press release or magazine editorial, besides the ubiquitous advertising with a model in the throes of ecstasy, is a list of notes that the fragrance contains. Usually, they are arranged in pyramid form with top, middle and base notes carefully separated. It seems like this would provide a useful roadmap, a way to envision a fragrance as it would develop on the skin: first, you will smell citrus and fruity notes, then you will smell florals and then some time later, you will enter the world of solar musks and cashmere woods. The problem with this neat design is that it is a myth as it pertains to modern fragrances.
Most contemporary fragrances are not built in a fragrance pyramid style, so the fragrance will not develop according to the pyramid description. More importantly, the list of notes tells only a small part of the story and is heavily driven by marketing considerations. While the fragrance notes are definitely helpful in some ways, they should always be seen as a rough guide to unexplored terrain.
Pyramid: Only One of Many Perfume Styles
A perfume is a mixture of scented materials with its own distinctive character that is more than just a sum of its parts. Since fragrant materials differ in their volatility, the olfactory impression of the fragrance changes as it dries down on skin. The pyramid is only one of the fragrance structures found today, and it mostly applies to perfumes created between the 1930s and 1970s. The study of different materials and their classification in terms of their volatility was perfected by the perfumer Jean Carles (1892-1966,) whose own work on such great classics as Miss Dior (1947), Dana Tabu (1932), Carven Ma Griffe (1946) and Schiaparelli Shocking (1937) exemplifies the classical pyramid structure. These fragrances are built with a very interesting three-dimensional quality, with the characters of the top, middle and the base being very distinctive. They are like three different subplots, weaving a memorable story with an unpredictable end. Earlier fragrances, including most Guerlain fragrances like Shalimar and L'Heure Bleue, are not built as a classical pyramid. Their original structures were much closer to the fragrances of the 19th century, which are based on the use of natural essences (large amount of bergamot and lemon in case of Shalimar) fixed in place by oriental and animalic materials, including the newly discovered synthetics like vanillin and coumarin.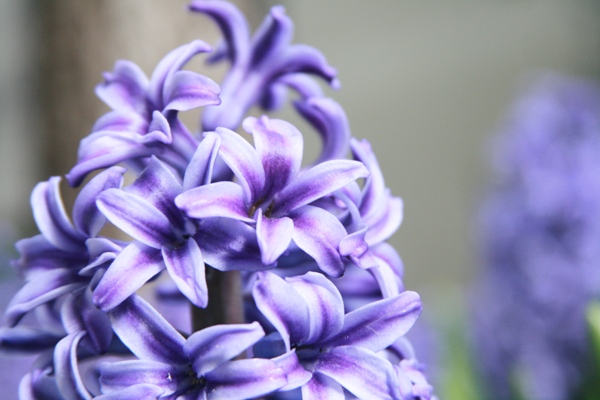 Fragrances made today no longer adhere to the three-tiered structure. Over the past 30 years, there has been a marked shift away from the fragrance pyramid and into new structures that give different impressions. Consider modern classics like Christian Dior Dune, Chopard Casmir or Yves Saint Laurent Paris. Instead of being built like delicate tapestries in tiny strokes, many modern compositions are instead like cubist collages. In Dune, for instance, the warm oriental base of amber, musk and sandalwood is obvious from the first inhale. Of course, the light and effervescent bergamot, mandarin and marine notes set the tone, but the essential character is there from the start. To use a musical metaphor, the leitmotif is there from the first movement, and even if you hear a violin at one point, or a flute, the character remains unchanged throughout.  Some fragrances might even miss a top note in the classical pyramid sense altogether, with the initial impression being set by a small amount of extremely strong materials, like Casmir, where most of the character comes from the accord of musks, vanillin, hedione (jasmine reminiscent aroma material with remarkable radiance,) and cedarwood notes. A strong fruity note runs through the entire structure, giving a lift to the heavy oriental accord. Perfumer Jean-Claude Ellena, whose fragrances for Hermès are like watercolor etudes, builds his fragrances in a different structure, but with a similar panoramic effect.
I also have a new video based on this oft-requested topic. What is an olfactive pyramid and how much can it be trusted?
Modern Fragrance Creation: New Goals, New Methods
In general, fragrance composition is now done very differently from what it was like in the past. Some new parameters have become more important, from the aesthetics of color to the process of manufacturing the fragrance. Water-like juices or blends that can be colored light pink or light blue are among the most preferred choices, which limits the palette of available materials to those that are colorless or those that will not discolor during maceration. As fragrance companies shift more to mechanical fragrance compounding, it affects what goes into the fragrance and also how many individual materials a fragrance will contain (shorter formulas are quicker to compound, hence they cost less to produce in human labor.) Above all, the number of new fragrance launches means that consumers make decisions based on their first impression. Therefore, modern fragrances do not bury their lede, and by and large they are open stories, with little vignettes to provide interest to the narrative. This does not mean, of course, that the fragrances are boring—most niche favorites like Serge Lutens, Hermessence, L'Artisan Parfumeur, and Annick Goutal fall into this category as well. Modern fragrance structures may not necessarily be simple either, as the creative layering of accords can result in fragrances of remarkable complexity like Thierry Mugler Angel or Cartier Déclaration. After all, it is not about how the story is narrated, but what it actually says.
So if the fragrance pyramid is an outdated construct, why this discussion? First of all, despite the fact that the pyramid does not well represent contemporary fragrance structures, it is with us to stay for a long while. Second, I find that understanding the fragrance style helps to know what I am smelling. A modern fragrance like the latest from Guerlain, Tonka Impériale, is a good example of a modern, panoramic fragrance. It is essentially a classical Guerlain accord of tonka bean, vanilla, woods and coumarin (sweet almond-hay note) with a hint of spice to give it interest. Its sweet, opulent character is obvious from the start, and its dark and luscious story will be with me until I wash it off. By contrast, Grès Cabochard would require much more patience from me before I see its seductive leathery drydown under the bright citrusy top and the green iris heart. Some days, one feels like reading War and Peace, and other days a short story by Jhumpa Lahiri will be delightful.
Perfume Notes: A Blend of Creative Writing and Science
The pyramid should also be taken with a grain of salt because the list of notes is often just a marketing concept. Some brands are averse to the idea of listing musk as a note in their fragrance (even though their perfumes contain it.) Others want to emphasize notes that they feel are more suited to their concepts. If the fragrance is launched as the new fruity floral to fill a gap in the brand's portfolio, its fruity notes will be highlighted in the description, even if they play a relatively minor role in the fragrance composition. The fantasy "iced rose petals" and "luminous jasmines" are probably not that different from the plain rose and jasmine in the descriptions. Moreover, jasmine may not even mean anything that smells like a jasmine flower—it may be a luminous hedione note (that is actually closer to lily of the valley in character) or a raw material representing just one facet of the flower. Finally, those cashmere woods lurking on the bottom of the fragrance pyramid are likely to be Cashmeran, a woody-musky note that actually has a stronger presence in the top. In other words, the list of notes should be read with some skepticism and it should not influence the purchase; the final decision, as always, should be made by smelling the fragrance on skin.
Fragrance pyramid from womensartsociety. Top image, Unsplash, some rights reserved.