Gardenia is the flower with the most feminine of connotations. It's a blossom that the jazz singer Billie Holiday tucked in her hair. Its seeds give a vibrant yellow hue that the turn of the century Shanghai courtesans appropriated as a signature shade of their lingerie. More innocently, it's the preferred flower for a prom corsage–even without water it will remain fresh and fragrant for hours. When Arquiste Parfumeur announced that its Boutonniere no.7  will be a masculine rendition of gardenia, I was intrigued.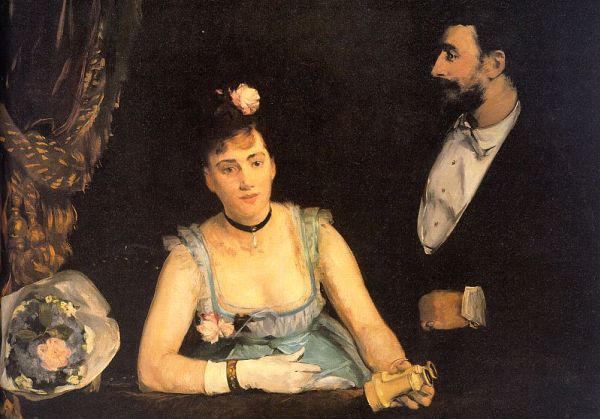 The idea behind Boutonniere no.7 was to create a fragrance for a vignette: a group of 19th century dandies standing in the foyer of the Opéra-Comique in Paris and wearing gardenia boutonnieres on their lapel. Perfumer Rodrigo Flores-Roux received the commission to make this story come to life. Flores-Roux is a talented perfumer, but I still wondered if it's really possible to create a realistic gardenia perfume and yet make it suitable to men?
My first impression of Boutonniere no.7 was that it was a gardenia at long last. Most fragrances called gardenia don't resemble the real flower, because they shy away from the earthy, green mushroom notes that give gardenias their striking scent. The notable exception was the now-discontinued Tom Ford Velvet Gardenia. The first impression of Boutonniere no.7 evokes the waxy gardenia petals with their scent of ripe peach, jasmine and lemon zest. This uplifting and exhilarating sensation sets the tone for the rest of Boutonniere's story.
But as I wore Boutonniere longer, I realized that it's really a vetiver fragrance with just a scattering of white petals. The earthy vetiver and cool moss are so rich in the drydon that you are no longer sure if you're smelling the petals or the stems. The damp, nutty vetiver may seem a surprising companion to the lush gardenia, but their earthy facets are natural complements. A bright touch of bergamot keeps the composition sparkling and vivid, while lavender takes off the overripe, indolic edge. The result is a bright, crisp fragrance, the heady gardenia notes notwithstanding.
Is Boutonniere no.7 a perfume that a man accustomed to soapy clean colognes would find appealing? Probably not. But if you want something out of the ordinary and enjoy vetiver scents, it's worth a try. For a woman in love with white florals and green perfumes like Guerlain Vétiver pour Elle, Boutonniere will be an easy fragrance to appreciate. It's elegant and smooth, with enough twists that make it stand out among other white florals. I can see it worn lightly as a daytime fragrance or applied more generously for the evening. There are many elements of Boutonniere that draw me to it. I love its contrasts and smooth transitions from one accord to another. I love the salty, damp darkness of vetiver that is contrasted against the white petals. I also love its quality and polish. To be sure, you will need to pay for it ($175 for 55ml), but in this case, it's worth it.
Arquiste Boutonniere no. 7 includes notes of lavender, bergamot, Italian mandarin, gardenia jasminoides/gardenia citriodora duo, genet absolute, vetiver, and oak moss.  $175; 55 ml Eau de Parfum ($195 Deluxe Limited Edition with cuff links and  a boutonniere by M. de Phocas.) Arquiste fragrances are available at Barneys New York stores, Aedes de Venustas (New York), Parfümerie Osswald (Zurich, Switzerland), Liberty and Roja Dove Haute Parfumerie at Harrods (London, UK), L'Eclaireur & Jovoy (Paris, France).
Painting: Eva Gonzalès (1849-1883), A Box at the Theatre des Italiens, 1874, Oil on canvas, Musée d'Orsay, via wiki-images.