When I was growing up in Ukraine, I don't remember hearing women discuss perfume brands. They would simply refer to high-quality perfume as "French perfume," and these two words conveyed all of the glamour, beauty and elegance that one sought inside a crystal bottle.  Even today, after having smelled no shortage of boring and uninspired French perfume, I still feel the allure of these words. Naturally, I'm curious as to what French women themselves wear.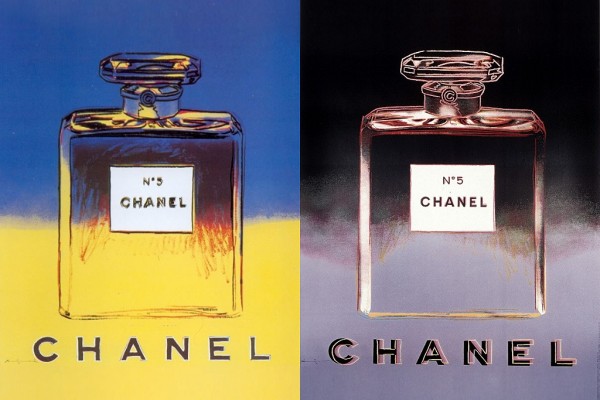 The ranking is based on my calculations of published marketing data so please be kind enough to site the source if you choose to republish the information.

Top Selling Perfumes USA : Popular Fragrances Spring 2012

Top Selling Feminine Fragrances 2011 USA

Top Selling Feminine Fragrances for 2010 USA

Top Selling Feminine Fragrances for 2010 France
And they wear plenty of scent–Paris metro is filled with a melange of perfume, which on occasion can be less than pleasant. On a recent trip, I took an anthropological approach and jotted down a few notes when I recognized a particular fragrance. My notebook was filled with mentions of Coco Mademoiselle, Angel, Miss Dior Chérie, and most surprisingly, Hypnotic Poison. I even smelled Viktor & Rolf Spicebomb on a girl dressed up as a fairy, complete with sparkles on her face and stars in her hair (and a classical Burberry trench).
If you're curious about French women's favorite fragrances and want to explore more beyond my anectodal evidence, here is a list of the current top sellers in France. I have shared my comments on these fragrances  in the previous lists I've published, but I will add a few observations on perfumes that are new to the best seller list.
1. Chanel No 5 (1921)
2. Christian Dior J'Adore (1999)
3. Chanel Coco Mademoiselle (2001)
4. Thierry Mugler Angel (1993)
5. Christian Dior Miss Dior Chérie (2005)
6. Guerlain Shalimar (1925)
Thank heavens Shalimar is still in the top 10!
7. Kenzo Flower (2000)
I also love seeing Kenzo Flower on the top seller list because to me it represents Kenzo at its best–whimsical, distinctive, original.
8. Paco Rabanne Lady Million (2010)
Lady Million is not a personal favorite, but I like its 1980s vibe. Miles away from the avant-garde Paco Rabanne of Calandre and Metal, but fun nevertheless.
9. Givenchy Very Irrésistible (2003)
While I can explain the success of most fragrances on this list, I honestly don't understand why this stuff sells. Can there be a duller fragrance than Very Irrésistible?
10. Lolita Lempicka Lolita Lempicka (1997)
11. Yves Saint Laurent Parisienne (2009)
12. Cacharel Amor Amor (2003)
I have a soft spot for Amor Amor, a fizzy, bubbly fragrance that I wear when I want something uncomplicated, but still distinctive. Its orange top accord is so stellar that it's often used as a benchmark for other citrus fragrances.
13. Nina Ricci Nina (2006)
Dolce & Gabbana Light Blue sells really well in the US and Germany, but gourmand variations like Nina are better received in France.
14. Jean Paul Gaultier Jean Paul Gaultier Classique (1993)
15. Thierry Mugler Alien (2005)
16. Yves Saint Laurent Opium (1977)
Opium has been completely reformulated and changed beyond recognition, but it's still a recognizable brand and the new marketing campaign is a success. Cases like this makes perfume brands say, "But what does it matter if we reformulate? Look at Opium, J'Adore, etc. Consumers still continue to buy them." Granted, the new Opium is at least a nicely crafted fragrance, not some dull fruit compote.
17. Yves Saint Laurent Paris (1983)
18. Lancôme Trésor (1990)
19. Nina Ricci Ricci Ricci (2009)
20. Christian Dior Hypnotic Poison (1998)
It gives me hope to see this brilliant flanker to Poison make the list. It's an original composition, with plenty of character and interesting twists. I smell it a lot around Paris as well, which proves that there is some truth to this list. A little gem that's worth sampling.