Shimmering silk saris, henna curlicues, rose scented Indian sweets… I was ready to experience it all as I sprayed Etro Rajasthan on my wrist. Inspired by a state in the western part of India, this perfume from the Italian fashion house, promised to take me away from my routine to someplace faraway and exciting.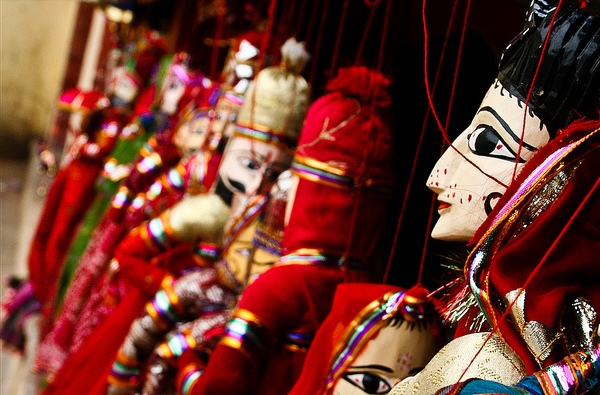 It takes me a few moments to realize that Rajasthan doesn't transport me further than the local beauty counter. It smells uncannily like a rose and violet scented lipstick, but admittedly, it's a pleasant scent. Its rich composition is based on rose and amber with a jammy accent of violets and gardenia. The rose is creamy and warm, while the marshmallow sweetness of orange blossom gives it a gourmand finish. As the perfume unfolds on your skin, it becomes soft and powdery, with fluffy vanilla rounding out all edges. It has a big presence, noticeable sillage, and a retro chic character.
If you enjoy perfumes that smell of vintage lipstick and face powder, Rajasthan will win you over. But before you splurge on it, I recommend looking for Rochas Tocade. The two fragrances share many similar nuances and effects in common. If you're not familiar with Tocade, it's one of the underrated great perfumes, and for this reason alone, it's worth discovering. The rose and vanilla combination may feel too soft to be dramatic, but in Tocade it's given a sultry twist of amber and orange blossom and then amplified to the maximum. If you like lush, uber-feminine fragrances, Tocade has few rivals.
Rajasthan doesn't improve on it, but it certainly smells very good. Still, I can't justify its high price when we still have the marvelous Tocade available for far less. (Or another great rose-vanilla like Lancôme Trésor.) The only thing in Rajasthan's favor over Tocade is a stylish enameled flacon decorated with the signature Etro paisley pattern. But we don't wear the bottle, do we?
Etro Rajasthan includes notes of lemon blossom, damascus rose, pink pepper, labdanum, amber, and white musk. Etro fragrances  are available at Aedes, Luckyscent. 100 ml Eau de Parfum/£112.
Image: Rajasthani dolls by Poi Photography, via flickr, some rights reserved.