L'Artisan Parfumeur will unveil a new perfume collection in September 2013. Explosions d'Emotions will include three new fragrances created by perfumer Bertrand Duchaufour: Amour Nocturne, Déliria, and Skin on Skin.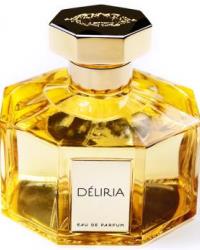 Amour Nocturne captures the idea of tenderness. It features notes of milk, caramel, gunpowder, cedarwood and orchid.
Déliria is about intoxication. It blends metallic notes, rhum with the gourmand sweetness of toffee apple and cotton candy.
Skin on Skin is described as seductive. It includes iris, rose, lavender, saffron, whiskey in addition to suede and musks. and suede velvet leather with saffron, whisky, lavender and rose.
Perfumes will be available in L'Artisan Parfumeur boutiques, counters and online.  125ml/£135. Via fashionmonitor and press release.