Among my perfumes that are the equivalents of t-shirt and jeans, Roger & Gallet fragrances share a top spot with L'Occitane Green Tea and Parfums de NicolaïL'Eau à la Folie. The classical cologne, Bois d'Orange and Fleur d'Osmanthus are among my Roger & Gallet favorites. They are easy to wear and are perfect for those days when you want something refreshing and not overly demanding.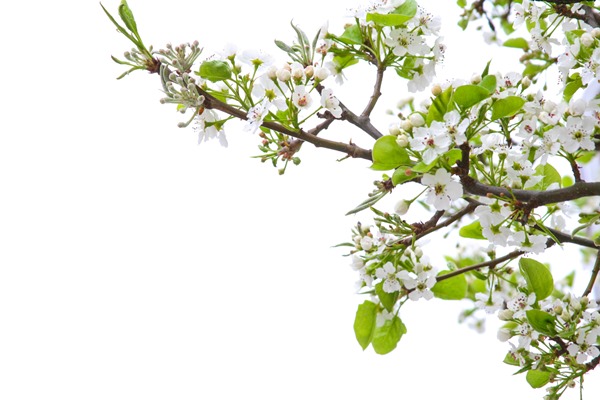 In addition, the low price (18€ or $25 for 1 oz bottle) makes them accessible. A low price doesn't have to mean a poor quality perfume (and I would argue that the worst quality perfumes on the market today are among the most expensive). The Roger & Gallet collection is created by excellent perfumers. For instance, Fleur de Figuer was designed by Francis Kurkdjian, Bois d'Orange by Dominique Ropion, and Gingembre by Jacques Cavallier.
Fleur d'Osmanthus is the work of Nathalie Lorson, who worked on fragrances like Perles de Lalique, Le Labo Poivre 23, Dolce & Gabbana Sicily, and Lady Gaga Fame.  Fleur d'Osmanthus is her zesty take on a sweet orange blossom theme that stays fresh and bright from top to bottom.
While there is a delicate whisper of soft osmanthus, the perfume is a swirl of spring flowers dominated by orange blossom. It's clean, wholesome and there is not a hint of anything dark or earthy about it. Although I usually love my flowers with a generous slick of dirt, the simplicity of Fleur d'Osmanthus is appealing. It starts out as a mouthwatering orange with a squeeze of lemon before diving straight into the white petals. The sharpness of lemon keeps the perfume from becoming overly sweet, even in the drydown where the toasted almonds and musk dominate.
If you like citrusy florals like Jo Malone Osmanthus Blossom, See by Chloé, Estée Lauder Pure White Linen or Chanel Chance Eau Fraîche, Fleur d'Osmanthus will be a gauzy, fresh alternative.  It's also a good option if you like your florals crisp and tart.  It's not a perfume masterpiece, but for an affordable, good quality floral, it's hard to beat. I'll take it over many department store florals and most of the overpriced niche offerings.
Besides a cologne (Roger & Gallet calls it Eau Fraîche), Fleur d'Osmanthus is available in various scented body products such as soap, cream, bath gel, and lotion. I have only smelled the lotion and cream at the store, but the scented soap is excellent. The pale green packaging has a retro glamour feel, and a set of three soaps–each daintily wrapped in pleated paper–makes for a great gift.
Roger & Gallet Fleur d'Osmanthus Eau Fraîche lists notes of orange bark, mandarin, grapefruit, osmanthus, neroli (orange blossom), tonka bean, benzoin, and sandalwood. 1 oz, $25 (18 euros), 3.4oz $47 (42 euros). Available at Amazon.com, New London Pharmacy, Nordstrom's. In Europe, any pharmacy and Sephora-like perfumery carries them.  Also, they're often available heavily discounted at Marshall's and TJ Maxx.
Photography (top image) by Bois de Jasmin, pear blossoms.
Sample: my own acquisition