Patricia talks about an endless summer in a perfume bottle, from Bobbi Brown Beach to Estée Lauder Bronze Goddess.
In his novel Remembrances of Things Past, Marcel Proust used petite madeleines, little cakes shaped like scallop shells and dipped in tea as a literary device to bring his character instantly back in time. One sniff of Bobbi Brown's Beach does the same thing to me. It transports me to a certain carefree summer many years ago, a summer of wearing madras shorts, skate boarding, kissing my first boyfriend, listening to the Beach Boys and Rolling Stones on the radio, and slathering on Coppertone, a popular American sun lotion.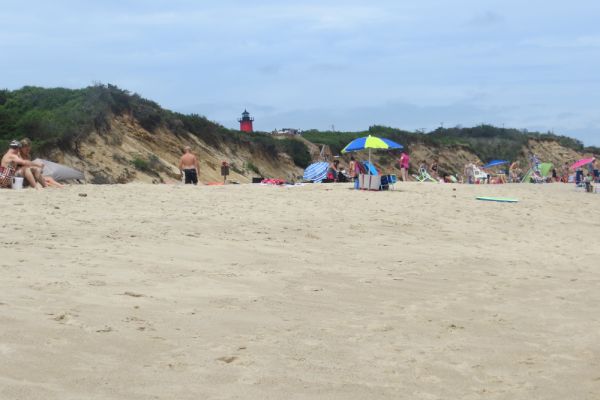 Beach isn't an exact match for Coppertone, but sweet jasmine and orange blossom combine deliciously with salty and marine notes in a way that is strongly reminiscent of it. It maintains the same balance of notes throughout, and there is no real progression from the top notes to the dry down. Although Beach wears very close to the skin, it lasts from five to six hours on me.
An almost exact Coppertone duplicate is CB I Hate Perfume, At the Beach 1966. Wearing it, I feel as though I might as well just apply Coppertone itself. The perfume smells almost too realistic: like a day spent at the seashore with the sun beating down, necessitating frequent dips in the ocean. The fragrance is pleasing enough and wafts its aromatic salty and sandy blend for two or three hours, then it's gone.
Two other sun cream perfumes I enjoy, but which don't create the same visceral reaction, are Bronze Goddess by Estée Lauder and Creed's Virgin Island Water. After a bright citrus opening, Bronze Goddess becomes all sweet tropical flowers and coconut and then ends with warm sandalwood and vetiver. Lovely and enveloping, this beauty is gone before you know it and requires frequent reapplication.
Virgin Island Water is a crisp coconut and citrus scent, very unisex, but not very long lasting and much too expensive to be frequently reapplied. However, it is very refreshing, and its lime and rum accord makes you feel as if you are on the beach sipping a tropical cocktail. You can almost hear the steel drums in the background. Bath and Body Works used to offer an almost exact match, Coconut Lime Verbena, for far less money. If you like Virgin Island Water, this discontinued BBW scent might be worth searching for at perfume discounters and on online auction sites.
Although Beach isn't a perfume to which I often turn, in July and August it satisfies a real craving to do a little time traveling. Smelling it evokes the hidden past, with all of the bittersweet memories and emotions of a simpler time.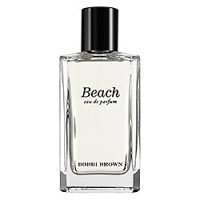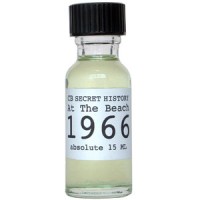 What perfumes transport you to a different time or place? What are your sun fantasy scents?
Bobbi Brown Beach Eau de Parfum is available at Nordstrom for $70.00 for 50 ml. CB I Hate Perfume At the Beach 1966 Water Perfume is available at Lucky Scent for $85.00 for 100 ml. Estée Lauder Bronze Goddess is available at Macy's for $60.00 for 100 ml. Creed Virgin Island Water is available at Neiman Marcus for $260.00 for 75 ml.
Photography (top image) by Patricia Thomas