Big, bold, sexy? Elisa is not convinced.

You can learn a lot from reading the comments on perfume blogs. Recently, I learned the term "freakum dress" from a woman who commented that she was searching for a "freakum perfume." I had to look up the term on Urban Dictionary: "similar to a 'lil Black dress'…A HOT ass dress that demands ones attention!"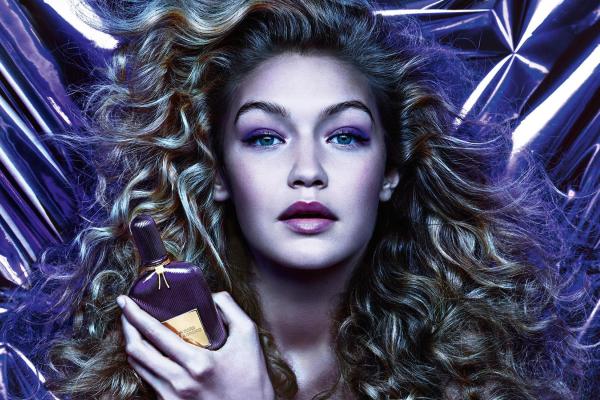 I think Tom Ford decided that his mid-range line needed a freakum perfume: something loud and sexy for 20-somethings to wear when they go out clubbing. Unfortunately, it got interpreted as "cheap floriental." I've generally respected Tom Ford's releases even when I didn't want to wear them, but with Velvet Orchid, I'm having trouble making eye contact.
Velvet Orchid opens with a big, tacky candy note – an off-putting homage to all the fruity-floral-gourmand releases of the past 10 years. After a few minutes, that begins to subside, revealing a very sweet, buttery white floral accord, somewhat in the style of Fracas. But unlike Robert Piguet Fracas, which is Jessica Rabbit–voluptuous, it feels skeletal. In fact, the impression of actual flowers fades quickly. While it lasts, it approximates tuberose and orange blossom. Velvet Orchid quickly races onto a generic balsamic base with a lingering fruitiness.
From a distance, Velvet Orchid does at moments give a kind of "femme fatale" impression. But up close, all the weaknesses of the materials are exposed – there's a harsh, plasticky note I detect in many recent mainstream fragrances, and it feels as though they tried to make up for the lack of naturals with extra sugar. The musky notes meant to give it body and projection just remind me of hair products.
If you're in the market for a "freakum dress" perfume, I suggest Narciso Rodriguez for Her, Gucci Rush, or Dior Addict, which flirt with vulgarity but still smell good. (In addition, they'll all cost you less.)
Tom Ford Velvet Orchid includes notes of bergamot, mandarin, rum, honey, orchid, rose, jasmine, orange blossom, narcissus, hyacinth, heliotrope, Peru balsam, myrrh, labdanum, sandalwood, suede, and vanilla. It's available at Sephora for $112, 1.7 oz/50 ml or $159, 3.4 oz/100 ml.
Do you have other suggestions for big, dramatic and fun perfumes?