Many like to knock contemporary masculine perfumery. It's boring. It's bland. It's all fake citrus and sharp lavender, fly the accusations. I have often been the accuser, but today I'm going to defend the valiant attempts to make a sensible masculine fragrance. Folks, making a good masculine is just so darn hard. As far as the audience goes, many men, especially in North America and Germany, are a conservative bunch. The consumer data tell the story: they are more hesitant to try something different. They prefer to wear fragrances similar to what their fathers wore. Many don't want to admit they even wear scent. "I don't wear perfume," says my cousin as he walks around in a huge cloud of Axe body spray.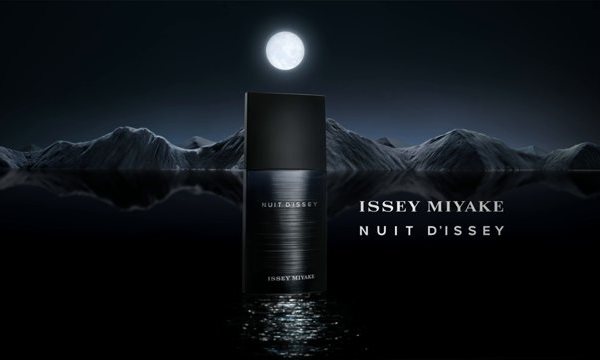 If perfume companies assume that men will wear anything under a familiar label, they make a mistake. Even if your average guy doesn't want to push his boundaries with new scents, he still wants quality and classical good taste. When my cousin's beloved Axe Apollo got reformulated and lost in diffusion and finesse, he instantly noticed it. What resulted was a soliloquy worthy of a Greek tragic hero.
Nuit d'Issey is what I'd call a safe scent, but it's done so well that it's worth trying on that basis alone. It has all the hallmarks of a classical masculine fragrance (or the Western masculine, since the other half of the world doesn't find the gender division in perfumery so compelling). Its dry woody accord is folded into soft leather and sweetened enough with cooked apple notes to make the fragrance approachable and easy-going. If the idea is to find a new daytime fragrance, Nuit d'Issey will fit the bill. It's thoroughly boardroom acceptable, but it's far from dull.
That being said, the Nuit part of the name is a stretch. So is the marketing story of dark woods and leather. Nuit d'Issey is fairly bright, with a juicy grapefruit and black pepper opening. Musk and dry amber run throughout the composition, rising up from the bottom like the blobs in a lava lamp. The finish is suave, with an earthy accent of patchouli.
The fruity notes paired with desiccated woods remind me of Paco Rabanne's One Million (and of Amouage Journey Man). Trendy inflection aside, Nuit d'Issey is an old school masculine. It's wholesome and handsome. The familiar sharp citrus of most conventional masculines is here too, so if you're looking for a quirky fragrance, this number isn't for you.
On the other hand, it's no Axe body spray either. A good solid masculine fragrance.
Issey Miyake Nuit d'Issey includes notes of bergamot, leather, black pepper, woods, vetiver, patchouli, incense, tonka bean. Available as 75 and 125 ml Eau de Toilette.