Even if you live in a city with lots of perfume shopping options, sooner or later you discover that buying fragrance online can be simpler and cheaper. You google the name of your favorite scent, and lo and behold, it's offered on Ebay, strawberry.net or fragrancenet for considerably less than at a brick & mortal retailer. Moreover, the choice is vast, from popular best-sellers like Hugo Boss to niche stars like Serge Lutens. The only question, is it safe to make a purchase?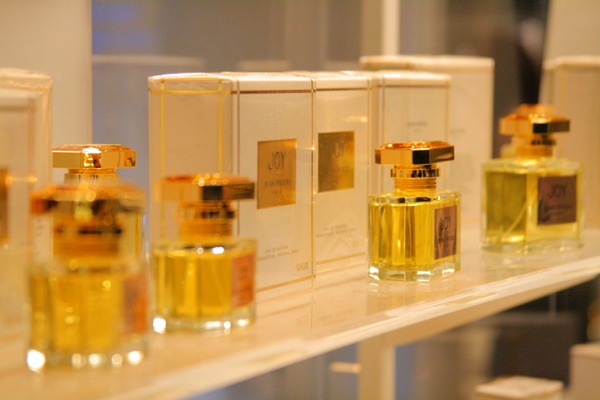 The answer is no, it's not 100% safe, but the level of risk varies. The list of aforementioned sites can be expanded to include dozens of others, and while they have different standards and selling angles, most of them are not authorized retailers for the brands they carry.  What they offer is grey market inventory, which includes goods that are imported from abroad and sold outside of the manufacturer's official channels of distribution.
The practice is also known as product diversion, and it exploits varying prices on the same product in different parts of the world. For example, the price on a bottle of perfume might be $10 in Egypt and $25 in the United States. A distributor takes advantage of this fact and resells the product intended for the Egyptian market to an unauthorized U.S. retailer for $15, while the retailer in turn offers it for $20, much lower than the producer's official price in the U.S. The example and prices are purely hypothetical, used only to illustrate how the system operates and why such arbitrage is tempting.
Some companies like Chanel and Procter & Gamble are adamant about stopping product diversion, since they lose money and it tarnishes their brand image–Chanel No 5 sold next to toilet cleaner doesn't exactly convey luxury. Other brands are more cagey about the practice and look shifty-eyed when you pose questions. This is because product diversion can help boost short-term profits, especially on perfumes that don't sell well.
Broadly speaking, grey marketing is legal in the U.S. and Canada and illegal in the European Union. I used to be ambivalent about it, but there have been so many cases of abuses that I recommend discounters with reservations, even if U.S. law allows the practice. While grey market goods are not counterfeits, there is no guarantee that you will get a fresh product. Perfume might have sat on the dock for months before being shipped back to the U.S. for sale. It might have been exposed to varying temperatures or tampered with in some way. Fragrance doesn't come with an expiry date, but it's delicate enough to require proper storage. I'm still appalled by how many reputable retailers store their perfume under bright lights. So, even if the authorized distributors can't get their act together, what can you expect of others?
Buying popular brands like Dior, Lancôme, Hugo Boss, or Chanel outside the established channels increases the risk further, and when it comes to unknown websites or flea markets, the practice is downright dangerous. Dior J'Adore and Chanel No 5 are among the most counterfeited fragrances in the world. Urine is the least offensive of ingredients found in fakes. It's used as a ph balance stabilizer and colorant, in case you wanted to know.
To sum up, it's safe to order perfumes from department stores, chains like Sephora, Planet Parfum, Douglas, Ici Paris XL (the last three are the popular European chains), licensed online retailers like Luckyscent, Beautyhabit, Beauty.com, specialized perfume boutiques, and of course, directly from the manufacturer.  My list is not comprehensive, of course. Usually, an authorized retailer will advertise itself as such. If you're in doubt, ask for a confirmation.
Less safe are the discount chains, and this includes even my beloved TJ Maxx and Marshalls. TJ Maxx's parent company was sued by Burberry in 2012 for selling counterfeit purses, by the way. Check a discounter's return policy before making your purchase; in case the product doesn't meet your expectations you should be able to return it. The same goes for the online auction sites of all stripes. Finally, if you see a deal that looks too good to be true, assume it is indeed the case.
Photography by Bois de Jasmin