Museums where you can exercise your sense of smell are few and far between. As anyone who has tried to convince a gallery to add a fragrance exposition knows, it can be a difficult undertaking. "Not enough funding" is a common excuse. One is left treating the aisles of Sephora as the august halls of perfume education. Or so it seems at first, because besides museums featuring fragrance, there are numerous venues that feature scent. For instance, any museum dedicated to wine or spirits would have a smelling bar and an explanation of aromatics. That you can later taste the stars of the exhibit only adds to the appeal.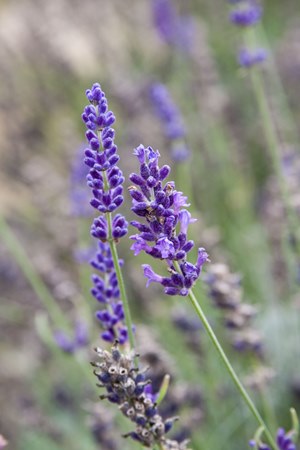 During my research on the lavender farm in Limburg, I discovered that Hasselt, the province's capital, has a jenever museum. Jenever, also known as genièvre, genever or peket, is an ancestor of gin, a local spirit made out of grain and flavored with juniper and other botanicals, and it has been made in the region since the 13th century. Wine and brandy distilled from grapes have traditionally been expensive, while the surfeit of corn brought from the New World made aqua vitae distillers eager to experiment. The result was a drink described as "banishing cares and making the heart courageous."
That this 75 proof liquor has such an effect is easy enough to believe. Jenever might have started out as medicine, but instead of using sugar to mask the rough taste of the alcohol base, pharmacists chose a much more interesting approach by flavoring it with spices, herbs and flowers. Eventually, locally grown juniper started to dominate the composition, while jenever moved from the pharmacy shelf to the cafe.
The Hasselt museum covers the most minute aspects of production, explaining how jenever starts with a blend of malted grain (Hasselt distilleries use corn). Ground grains are mixed with water, and the mash is fermented before undergoing a several step process of distillation, filtration and blending. Some jenevers are then aged.
The changing political landscape has affected various aspects of life in the Low Countries dramatically, and this touched jenever too. For instance, the Eighty Years War (1568-1648) that led to the separation of the Northern and Southern Netherlands caused Flemish jenever and brandy producers to set off for other parts of the world and even set up distilleries in England and America. The changing attitudes towards drinking in the 19th century branded jenever, once considered the ultimate healthy potion, as the root of all social ills. The propaganda posters alone are worth the price of admission.
A fun part of the museum is the smelling room. Different methods of fermentation produce their distinctive aromatics, and the base alcohol is then flavored with a blend of spices and herbs. Juniper is a star flavor component, but it may be accented with orange blossom, cardamom or bittersweet gentian root. Another jenever maker might select a velvety combination of angelica and violet and make it fiery with pepper and cinnamon. The museum display includes the most commonly used ingredients with tinctures in small diffusers. By the time we reached the museum shop, which appropriately enough includes a bar, I already felt slightly lightheaded.
Jenever remains one of the favorite drinks in Belgium and the Netherlands, and while the area around Hasselt is no longer studded with distilleries, jenever is still produced, both by large brands and artisanal houses, and enjoys the EU protection of origin. Coca Cola has nothing on the secrecy with which jenever makers protect their formulas, but you can use your nose to unravel some of the mysteries. After all, colognes originally started as concoctions to be taken internally.
Although both jenever and gin include juniper, jenever doesn't taste piney. Since it's made with some malted grain, the flavor can resemble a light Scotch whisky with a botanical bouquet, the complexity of which depends on the individual maker. Jenevers can be labeled as oude, jonge and korenwijn, referring to their distillation method, rather than the length of aging. For instance, oude jenever must include between 15% and 50% of malt wine (a grain mash) and is often barrel-aged, while jonge never features more than 15% of malt wine. This makes oude jenever taste closer to Scotch, while jonge is more neutral like vodka. Korenwijn includes 15% to 70% of malt wine, so its flavor is dominated by malty notes.
Before the prohibition in the 30s, the United States used to import a prodigious quantity of jenever, but today it's no longer the case. To try some of the most interesting varieties, you have to visit Belgium, best of all during the annual Jeneverfeesten which takes place in Hasselt in October. (Jenever is also made in some parts of Germany and France.) On the other hand hand, Dutch brands like Bols and Boomsma are exported and sold widely in North America. Boomsma's oude jenever aged in oak barrels has a rich but pure flavor, while Bols's 18 month aged version is malty, with a spicy accent. You might also be able to find Stokerij De Moor and Biercée Distillery jenevers, both Belgian, in the States. Enjoy jenever in a small, tulip shaped glass filled to the brim. It's guaranteed to banish all cares, if only temporarily.
Photography by Bois de Jasmin