I love a good gourmand. Weaving notes of vanilla, caramel, and other delicious things, fragrances in this genre are my ultimate comfort blankets. The moment that days get shorter and mornings cold, the tray above my perfume drawer starts to fill up with my favorite gourmands–Pink Sugar, Lolita Lempicka, Kenzo L'Éléphant, Parfums de Nicolaï Vanille Tonka and L'Artisan Traversée du Bosphore.
The latter is interesting because the sweetness of Turkish delight and vanilla are balanced by a generous dose of crisp green notes and saffron. Created by perfumer Bertrand Duchaufour, Traversée du Bosphore is an example of contrasted gourmand I especially enjoy. Wearing it is exciting, because one moment you experience a fresh breeze and the next a voluptuous embrace. This also seemed to be the premise of Noir Exquis, a fragrance by Duchaufour that blends rich notes of candied chestnuts, coffee and tonka bean with orange blossom and citrus.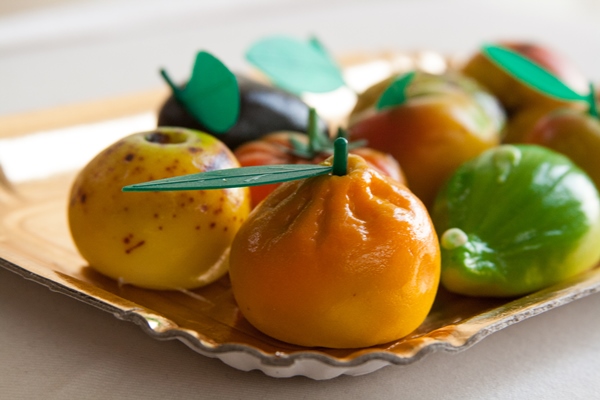 Since Noir Exquis is meant for both men and women, it doses sugar lightly and instead emphasizes the woody, balsamic layers. At first, it's earthy and nutty, hinting at its patchouli and coffee soon to follow, but there are enough floral accents to brighten up the darkness. Based on the name, I expected something heavy and rich, but Noir Exquis is unexpectedly radiant.
As with most fragrances promising coffee, Noir Exquis offers only a taste, not the full espresso experience. Patchouli and dry woods give most of the dark effect. The drydown arrives slowly in the cashmere shawl of musk, patchouli, dark woods and sweet spices. There are some sharp woody notes that give Noir Exquis brightness, but overall, it's enveloping and warm. The combination of patchouli and sweet notes instantly reminds me of Thierry Mulger Angel; it's such a distinctive Angel pioneered accord that it's hard not to make the association. But where Angel is rich and dramatic, Noir Exquis is polite and measured. Perhaps too much so.
I like Noir Exquis just fine. It's an imminently likable and well-crafted perfume, and it wears comfortably, lingering in a lightly sweetened aura of patchouli and spicy woods. What I find more confusing is how it relates to L'Artisan's range in spirit and character. Noir Exquis can be released under any department store label and fit just as well. I can even see it as a good Angel flanker.
No doubt, Noir Exquis with its commercial appeal is part of the push to expand L'Artisans audience further. The only problem for L'Artisan is that gourmands today are a legion, and you need not pay niche prices to find excellent options. For one thing, Thierry Mugler's Angel and its flankers are excellent, both the original and AMen versions. Prada Eau de Parfum and its flankers are likewise similar in spirit. If coffee and patchouli is what I want, AMen would be my top choice, closely followed by Yohji Homme and Comme des Garçons Kyoto.
As for candied chestnuts, I'd rather buy a box of Pierre Marcolini's marrons glacés.
Any gourmands that evoke fall to you?
L'Artisan Parfumeur Noir Exquis Eau de Parfum includes notes of chestnut, orange, orange blossom, coffee, maple sap, ebony, heliotrope, vanilla, tonka bean, and sandalwood. 50ml/€88; 100ml/€112
Sample: via L'Artisan PR