It seems that the niche houses, and everyone else in the know, have received a memo advising that the new trendy thing is noble materials. It can be the only explanation for the surfeit of noble verbiage in the press releases that pass my hands. "We are reviving the venerable traditions of the art of perfumery using only noble materials." "The combination of noble materials and extreme sophistication takes your breath away." "Our extraordinary fragrances are pure, authentic and use high concentrations of noble materials." "We use only 100% all-natural noble materials, no water, other toxins or chemicals." I will stop here before all of us start losing IQ points.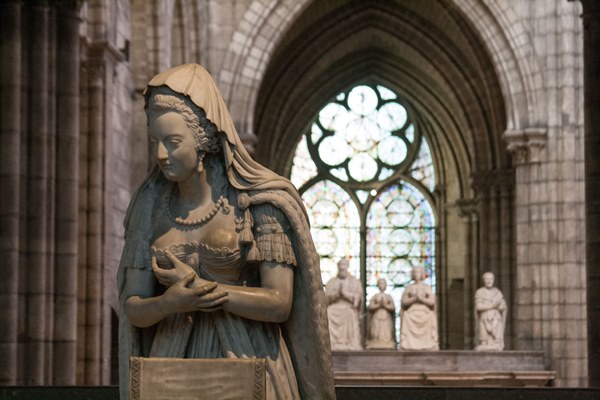 So what is this social hierarchy in scent all about? In French, the phrase "matières nobles" generally refers to substances that are not synthetic, but it can also mean anything fine and luxurious, especially in the world of fashion. Even in science, where the "noble metal," a term dating to the late 14th century, means a metal that doesn't corrode or oxidize in humid air, different disciplines have their own lists of materials.
In perfumery, where few things are precise, the definition of a noble ingredient is even less clear. It can be applied to the floral essences, especially rose, jasmine, and tuberose, the trio that formed the core of Grasse industry long before the real estate boom made building villas for the visiting Parisians more profitable than growing flowers. In today's marketing parlance, the more expensive it is, the more noble it becomes. According to such a scheme, orris absolute has the right to bestow hereditary titles, while lavender washes the palace stables.
Obviously, this is nonsense. Fragrance is more than the sum of its parts, and the most expensive materials in the world will guarantee neither craftsmanship nor originality in a finished creation. (Iris, by the way, can be approximated by a clever combination of other materials, while nothing smells like lavender, apart from lavender itself.)
Perfumery, at least in its modern form that took shape since the late 19th-early 20th century, is about a combination of natural and synthetic materials. Both classes of materials have their essential roles. For instance, lavender may be inexpensive enough to be used in laundry detergents and fabric softeners, but its importance in all types of fragrance is beyond argument. Rose absolute is precious, but if you wish for a dew covered blossom, the affordable phenyl ethyl alcohol will be key. On the other hand, some synthetics like musks, ambers and woods, materials that require complex synthesis to obtain, are more expensive than many naturals. While all perfumers love to work with the best quality ingredients they can afford, the merit of a composition is not a function of its cost. It's a function of individual creativity, the strength of idea and the beauty of execution.
For all of these reasons, I recommend taking breathless assurances of a noble pedigree with a grain of salt. They promise nothing, apart from the big price tag that you're expected to pay for such pretensions. The value of any perfume is in its effect on you. Does it make your heart skip a beat? Do you get goosebumps? If the answer is yes, then you're holding a gem. If not, then it doesn't matter even if a perfume was blended by the Queen of England herself.
Extra: The Myth of Perfume Pyramid
Photography by Bois de Jasmin, Marie-Antoinette at Saint-Denis.