It's hard to imagine a note trendier than rhubarb. Pick up any pink tinted bottle and a sales associate will recite a litany of notes which is bound to include rhubarb (along with red berries and pink pepper). But rhubarb's popularity is justified because it can be made tart or sweet, coquettish or edgy. For me, familiarity with this material doesn't breed contempt. On the contrary, the more I explore it, the more I become infatuated. To reveal different facets of rhubarb, I take it as a topic of my FT column, Perfumes with a Rhubarb Shimmer. I explain that materials with rhubarb inflections also have a classical pedigree and I recommend savory fruity perfumes for both men and women.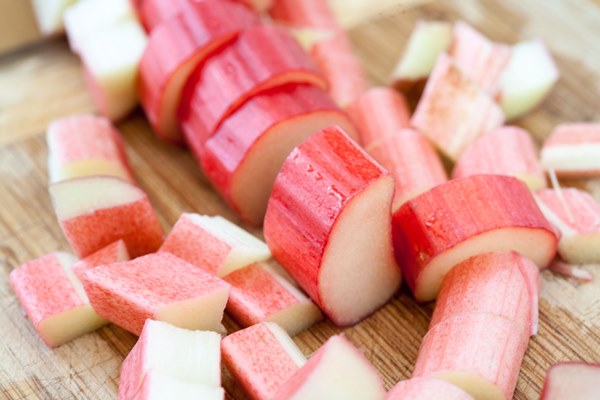 Every spring I make a Persian rhubarb sherbet by cooking sliced stems and sugar in water. Once the flavour and pink colour infuse into the syrup, I filter the liquid and add rose essence. Enjoyed in tall crystal glasses, the sherbet has a voluptuous taste that calls to mind the warm light streaming through the stained-glass windows of the Nasir al-Mulk Mosque, a pink-tinted jewel of Shiraz. Since perfumery has much in common with cuisine, rendering my sherbet into a fragrance accord with a similar ornate impression is not difficult. Please continue here.
Any other rhubarb recommendations are more than welcome.
Photography by Bois de Jasmin