The aim of my Provence class this spring is threefold: to explain how to smell like perfumers, to introduce the landmarks that changed perfume history and to offer a basic technical understanding of perfume composition. With this knowledge you can appreciate fragrances on a deeper level as well as fine-tune your senses in general. The class will take place on April 5-9th in Provence, France. Below is the course program.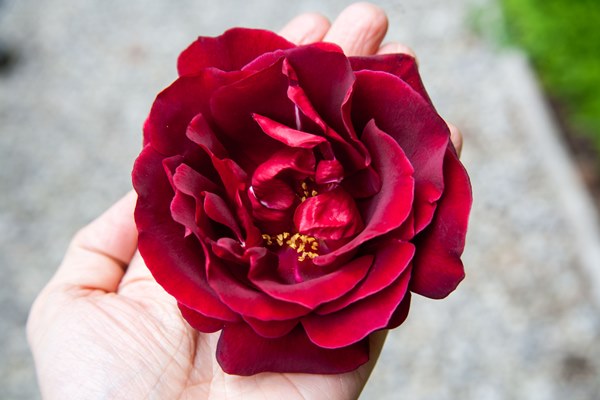 WEDNESDAY, April 5
A welcome meeting.
THURSDAY, April 6
Day 1: Inside A Perfumer's Garden and A Visit to the Perfume Lab
The introduction to our course will be a visit to Edmond Roudnitska's house and garden. You will see where the legendary perfumer worked, learn about his approach to fragrance and explore his favorite scented plants. You will meet Michel Roudnitska, who is a respected perfumer with his own distinctive style, and he will give you a tour around the estate.
Then you will visit Art et Parfum perfume laboratory, the same place where many niche houses blend their fragrances, to see how artisanal perfume production operates.
After lunch, you will explore Grasse and we will learn about perfume history at the Grasse Perfume Museum.
The view from Edmond Roudnitska's office
FRIDAY, April 7
Day 2: How We Smell
This day will start off with an exploration of historical fragrances such as the aromatics favored in the perfumes of Ancient Greece , Egypt, Iran and Mughal India. You will also try the rare jasmine enfleurage essence. Then we will cover iconic perfumes from Guerlain Jicky to Shiseido Feminité du Bois. We will smell the original formulations of fragrances like Guerlain Shalimar, Coty Chypre, Guerlain L'Heure Bleue, Guerlain Rue de la Paix, Caron Poivre, Coty Emeraude and the Chanel classics. By the end of our three days together, you will discover more than fifty different vintage perfumes and aromatics.
You will also perform exercises to sharpen your sense of smell and learn the basic materials in a perfumer's palette.
In the evening there will be free time to explore (the hotel is in Juan-les-Pins, a charming town on the Mediterranean Sea.)
SATURDAY, April 8
Day 3: The Art of Perfumery
During the third day, you will learn to create a series of fragrance accords and scent associations. You will work with high grade essences and discover the best osmanthus, tuberose, jasmine and rose absolutes available today, including a few materials not available outside of a perfumer's lab.
There will be several practical exercises.
In the final part of our workshop, we will continue with explorations of more legendary fragrances and the stories behind them.
SUNDAY, April 9th
Wrap up
This schedule may be modified depending on the number of participants and their interests.
My course requires no prior knowledge of perfumery, and my goal at the end of the long weekend is to explain the fundamentals of perfumery and give you a richer understanding of scents in general.
The course is run by Science & Vacation and you can find more details and schedules on their website. For those who want to explore the area and stay longer, there is a week long option with several guided tours around Provence. If you have any questions about my course specifically, don't hesitate to ask. For all other questions, such as logistics, schedules and costs, please contact Science and Vacation directly through their website.
Photography by Bois de Jasmin, Grasse