Among some perfume lovers gourmand fragrances are the equivalent of chick lit, somehow seen as pleasant, entertaining but a guilty pleasure nonetheless. Although the fragrance shops are full of boring blends that smell like candy factories, this genre is far from dull and embarrassing. Not only do the sweet accords have a long tradition–visit the Osmothèque and ask to smell Parfums de Rosine's Le Fruit Défendu, a banana sundae extravaganza from 1916, they also can be as complicated or as simple as a perfumer's imagination allows. To defend this maligned genre, I bring to you the next installment in the Modern Classics series, Gourmands and Lolita Lempicka. My new FT column is all about indulgence and pleasure, without a shade of guilt.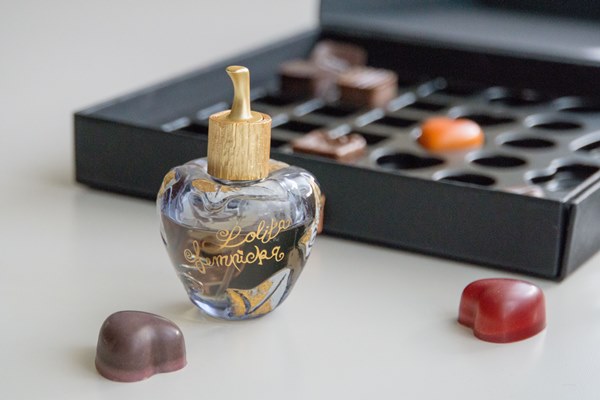 Lolita Lempicka arrived in the wake of Angel in 1997. It is a perfume for those who want to avoid the jejune prettiness and cloying sweetness of many gourmand fragrances, while offering an indulgence. The heart of Lolita Lempicka is a clever pairing of patchouli (a nod to Angel) and iris. In a brilliant twist, the cool character of iris inflects all layers of the composition, rising like a soft mist over the confection of liquorice, Amarena cherries and praline. To continue, please click here.
The previous fragrance in the Modern Classic series was Serge Lutens's Féminité du Bois.
Please let me know about your favorite gourmand perfumes. Do you have any sweet fragrances that are appropriate for the warm weather?
Photography by Bois de Jasmin.