CANCELLED DUE TO COVID-19
Please join us on an exciting adventure in the beautiful region of Transcarpathia. Located in western Ukraine, Transcarpathia is famous for its mountains, wild flowers, artisanal crafts and food, and it will be the next venue for the Bois de Jasmin perfumery course.
Over 8 days, you will learn the basics of perfumery and perfume creation and how to hone your sense of smell, but you will also be immersed in Ukrainian flavors and scents.
We will travel from the capital city of Kiev all the way west to the historical city of Lviv, and along our journey we will cook, eat, smell, have fun and discover Ukraine's many treasures, from UNESCO heritage sites to smoked pears!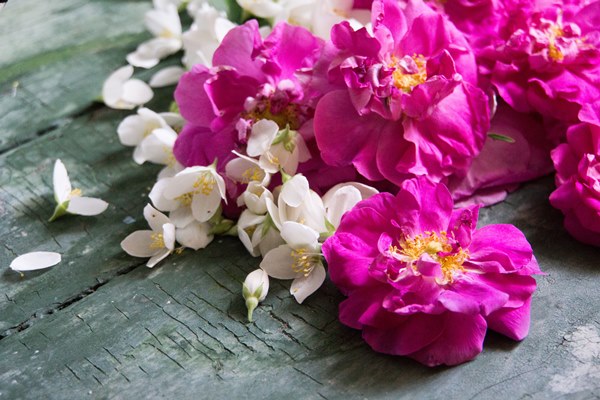 And the best part is that you will be visiting Ukraine in June, the best season to experience its aromas, colors and tastes. You'll understand Nikolai Gogol's raptures over this season—"how luxuriously warm the hours when mid-day glitters in stillness and sultry heat…"–and why Ukraine for me is the place of eternal summer.
I'm partnering with Nataliya Cummings of the Experience Ukraine tour company. Nataliya, who is based in the UK, has been organizing highly sought after tours around the country for over a decade, and I'm thrilled about our joint project. We will show you the best of what Ukraine has to offer, while allowing you to combine your discoveries with perfumery workshops.
Ukrainian Scent and Taste Adventure Tour
Day 1 Kiev
We will meet you in Kiev and join the whole group for dinner at a Crimean Tatar restaurant. We will take an overnight train to Mukachevo. Traveling on an overnight train in Ukraine is one of my favorite childhood memories, and I still try to do it whenever I have the chance.
Day 2 Mukachevo-Nyzhnie Selyshche
After arriving in Mukachevo, we will have a picnic meal near a beautiful lake. Then we will head to the village of Nyzhnie Selyshche where we will check into the Shargo Rigo guesthouse.
After settling in and resting, we will start the food part of our adventure by participating in a varenyky masterclass. Varenyky are boiled Ukrainian dumplings, which can be sweet or savory. You can help and learn, or you can watch. Either way, plan on devouring plenty of dumplings.
Day 3 Nyzhnie Selyshche
We will start our day with a perfume workshop learning how to smell and how to distinguish aromas. This skill is essential to savor your food better and simply to enjoy life more fully, and yet many people aren't taught to use their noses. Do you know that smelling is a complex workout for the brain? So you'll be given a full session and I guarantee that even after this first workshop, you'll know how to rely on your sense of smell better.
After lunch, we will explore the village in traditional horse-drawn carriages, visit the local organic cheese farm and see how cheese is made. The local herbalist Lyuba Ivanivna will then teach us about the wild flowers of Transcarpathia and we will have a tisane tasting with her. We will enjoy a traditional Ukrainian village dinner at the guest house.
Day 4  The Mountains
Transcarpathia is famous for its mountain meadows, and that's where we will head today. We will visit the shepherds who stay with their sheep in the mountains and they will show us how they make traditional salty sheep's and goat's cheese. You can try your hand at milking too, if you like! We will pick mushrooms, forage for wild flowers and herbs with Lyuba Ivanivna and then we will have an open fire dinner with the shepherds near a Volcanic lake by the village of Lypovets.
Day 5 Hust
Today will start with a perfumery workshop. We will study the major perfume families, focusing on the woody, floral and herbal notes (to echo our mountain trip and to understand how nature inspires perfumers). You will have the chance to smell rare essences and vintage perfumes from the classical houses of Guerlain, Chanel, Caron and many others.
After lunch we will visit the renowned wooden churches of Transcarpathia in Hust. These churches are built entirely out of wood, without using any nails, and you can just imagine their elegant beauty and the scents that fill them–beeswax candles, sweet incense, smoky resin and aged wood.
Dinner will back in the village. As always, food will be local and fresh.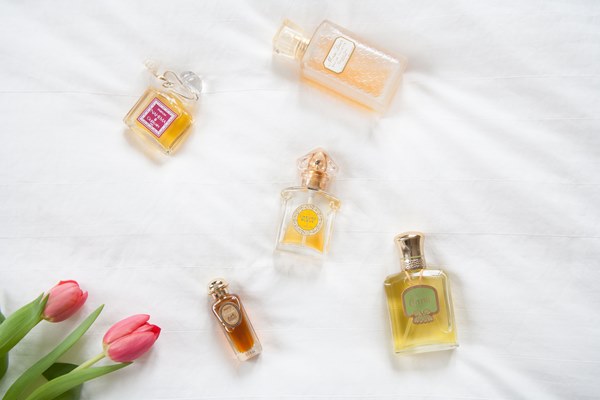 Day 6 Nyzhnie Selyshche
Today will be another perfume workshop where we will continue with the fundamentals of perfumery, teaching you about raw materials and giving you a chance to make your own perfume accord.
After lunch, we will have a pysanka workshop. Pysanka, the painted Easter egg, is a beloved Ukrainian folk art, and although we will be well past the holiday season, you'll have a chance to learn what its symbols mean and how to make a real pysanka.
This evening's meal will include music and dance. The marvelous Hudaki Village Band will be joining us and it will be party time.
Day 7 Lviv
We will depart for Lviv, the regional capital of western Ukraine. We will visit the ancient castle Palanok on the way and enjoy a local lunch. Dinner will be in Lviv, the romantic and enchanting city.
Day 8 Lviv
Explore Lviv either by yourself, with your newly made friends or with a local guide. The city is famous for its architecture, museums, cheesecake and coffee, and we will help you decide how to spend your time in order to enjoy Lviv to the fullest. We will have lunch together and wrap up our tour. (While the tour officially ends in Lviv, if you're returning to Kiev, we will be glad to assist you with any necessary arrangements.)
The tour itinerary might be adjusted depending on the weather, but we guarantee lots of fragrant discoveries, delicious foods, music and fun. Please join us and experience Ukraine!
Is Ukraine Safe? Ukraine has been in the news a lot for the wrong reasons, but the country is definitely safe for travel. To give you some perspective, the small zones touched by conflict in 2014 are on the eastern border and the Crimea is all the way in the south. And even if you wanted to go there, you simply wouldn't be able to. Our tour meanwhile is all the way in the west of the country, 20 km from the Romanian border. So, yes, you'll be safe and we will take care of you.
Dates: 8 days, from June 2nd to June 9th, 2020
Cost: from £1800 per person, fully inclusive, excluding flights to Ukraine. The price is based on 2 people sharing a room. Single supplement is £300.
For more information on the perfume content of the course, please click here.
To book a place, or to find out more, please email us at [email protected] and put [email protected] in CC.
Testimonials
My personal favorite part of Victoria's class, as a novice, is learning how to experience scent – to distinguish different fragrances, to commit them to memory, to know when a fragrance is evolving or sometimes oscillating between two scents and so much more. And each of the three times I have attended her class, I learn new techniques, new scents and gain more appreciation of the art of perfume.  –David

As a participant of last year's course, let me speak up for how much knowledge, pleasure, discovery and camaraderie one short week can contain. Highly recommended, because each individual designing this experience for you is full of love and passion and knowledge for the region and the material.   –Meg Jamieson

I am so glad I went to the course and be guided by Victoria with her vast knowledge on scents and perfumes. I got to learn the basics of the different fragrance families and how to differentiate between white florals and other florals. And within white florals, how to distinguish one from the other. This was so fascinating and very intriguing and was the best part of the course. I also learnt what happens if you combined two scents and how it enhances the overall smell. –Ruth Q

As a professional fragrance evaluator in a cosmetic company, I found Victoria's class the most interesting and inspiring one among many perfumery classes that I took. I was very surprised by Victoria's intimate knowledge about perfumes and her brilliant tips to analyze fragrances. I enjoyed every details of this class.  –Pema