For many people around the world soap is the only scented product they'd use. Fine fragrances are out of their reach. I remember my grandmother Dasha using strawberry-perfumed soap to scent her clothes and linens. Dasha was frugal, and she wouldn't dream of spending money on anything but the most basic clothes and accessories. A fragrant soap bar, however, was her only indulgence.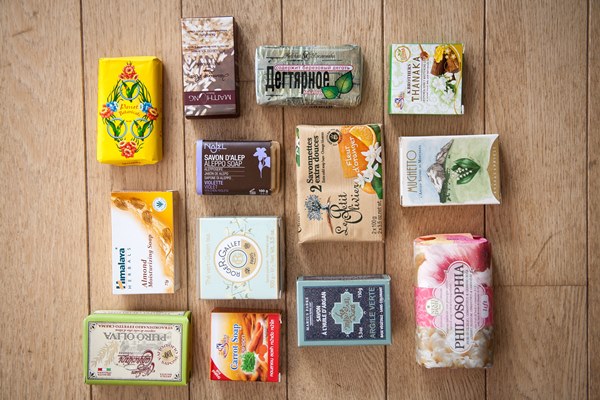 When I began my perfumery training, soap projects attracted me because I imagined that my creations would delight someone like Dasha–a person reluctant to spend money but who enjoyed scents. Eventually I too became a soap lover and whenever I traveled, I first visited local pharmacies and markets to see what kind of detergents people used. These days I have a special soap basket loaded with soaps from around the world. They reflect local tastes and traditions, such as the birch tar soap from Siberia, rice and turmeric soap from Thailand or pomegranate scented soap from Iran. The little bars of fat, solidified by being treated with lye, delight me as much as fine perfumes.
In my recent video, I describe several of my favorite soaps. Most of them can be found online or at stores catering to Asian, Indian or the Middle Eastern clientele. None of them are expensive; my favorite Mysore sandalwood soap costs around $2.
Aleppo soaps are likewise affordable. They are made according to an old Syrian recipe from olive oil and bay leaves and are among the best soaps for skin. They're moisturizing and gentle, and their subtle earthy fragrance is pleasant. Many soap factories in Aleppo have closed because of the current conflict and the soap makers have moved to other parts of the country or abroad. Today Aleppo style soap is made in France, such as the jasmine-scented Aleppo soap by Najel.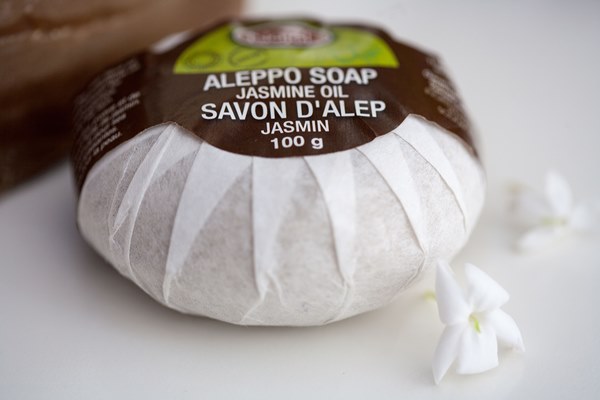 Rather than follow my list, I encourage you to explore your own local offerings, small brands and artisanal soap makers. Their products are typically much more original and interesting in terms of fragrances and styles.
As always, I'd love to hear what soaps you like, scented or not, and what is in your own soap dish right now. 
Photography by Bois de Jasmin