I don't like the phrase "new normal," especially since there is nothing normal about the situation that 2020 forced us to accept–staying away from others, fearing human touch, human presence, human breath. 2020 was not normal, and my way of coping had its ups and downs.  Not being able to see my family for almost a year was the hardest part. Nevertheless, there were some bright moments this year, and in this post, I wanted to highlight them.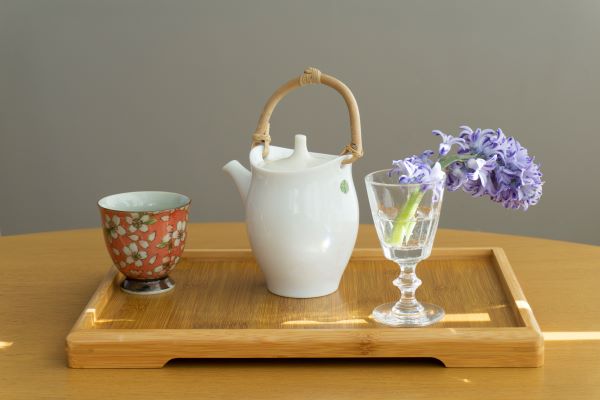 You
One of the best parts of this year was the Bois de Jasmin community. Your comments, enthusiasm, and support have boosted my mood on more occasions than I can mention. Your support ensured that even on the most difficult weeks I looked forward to sitting down and writing, that even on the most difficult days I still discovered something interesting to share with you. I've been writing Bois de Jasmin for almost 16 years, and I already knew how generous and kind this community was. 2020 once again proved it.
Creating
The sense of curiosity, the pleasure of making something, the flights of creativity. Channeling my energy into creative projects, whether it meant cooking, writing, or photography, helped me find balance and inspired me to keep going. There were many moments when I felt depressed and couldn't find the energy to get out of bed, thinking that ahead was another day being locked inside four walls. Then I thought that I could write about the roses of Iran, design a new formula for a violet accord, cook something delicious or start a book I've always wanted to read, and my somber mood vanished. Creativity, in other words, doesn't have to be about grand projects. Any creative pursuit changes one's perspective and gives moral support.
Learning
Part of creative projects was learning. Learning new languages, new skills, new ideas. I didn't read as much this year as I have in previous ones, but I've learned Chinese. Learning it made me feel connected to the rest of the world, especially since I kept finding links between Chinese and the other languages I speak such as Japanese, Vietnamese, Indonesian–and even Russian. Having a set lesson schedule was also helpful for giving structure to my days.
Perfume
Scents, flavors, colors. While some sensory impressions were missing during the pandemic, others were more pronounced. I've enjoyed studying some of my favorites in more detail and certain perfumes like Chanel No 19 and Serge Lutens La Myrrhe were among my most worn fragrances. They are truly timeless creations, with stories hiding in every single accord. If you're curious to learn more, you can read about my journey with La Myrrhe (and watch the video I made).
Some new perfumes were likewise memorable. I will mention only two here and save the rest for reviewing in 2021. Gallivant Bukhara was a beautiful iris that captured the azure hues of the ancient Silk Road city. Dusita Moonlight in Chiangmai caught my attention with its exquisite contrast of yuzu-inflected jasmine and myrrh. An elegant, memorable composition that I will wear in 2021 and beyond.
I wish all of you a happy and healthy 2021. I hope that the new year will be better for all of us and that it will help us realize our dreams, satisfy our aspirations and make new discoveries.
As always, I'd love to hear what you've discovered in 2020 and what perfumes you wore.
Once again, I wish you a Happy New Year!
Photography by Bois de Jasmin