Continuing the Professional Perfumery series, in which I explain how perfumers are trained, how they create fragrances and how you can use their techniques to improve your sense of smell, I will talk about the Jean Carles method. This method is used to learn perfumery raw materials. When I was studying at IFF Perfume Academy, we didn't use this method, but I applied it to my own practice, and I found it helped me to memorize smells better. It also helped me to learn the nuances of materials, since it's based on comparing and contrasting them.
Once I finished recording the latest episode, I decided to create a one-week study plan for those who are serious about learning perfumery. I followed the Jean Carles method, but I modified it to the home environment. It means that I reduced the number of materials studied each day. I also selected materials that can be easily obtained as essential oils or can be used in their natural state. It's appropriate for complete beginners.
Before you start, prepare a set of blotters and a notebook. Take notes on every material that you smell. Note the time on each blotter and re-smell them at different time intervals.
Ideally, you should use essential oils diluted to 10% in perfumer's alcohol. If that's not possible, dip only 1-2 mm of the blotter into the oil. Don't use too much or else you'll overload your nose and become quickly fatigued.
If you are using fresh materials, like rosewater, fresh lemons, spices or coffee, crush them slightly to release their scent. Put them in small covered containers to concentrate their scent and take short sniffs.
For the purpose of this exercise, the materials you use are not as important as the order in which you smell them. Start with the lightest, most effervescent scent. If you don't have lemons, you can use limes. If you don't have cinnamon, use cloves, etc.
Monday
Citrus: Lemon
Wood: Cedarwood
Spice: Cinnamon
Tuesday
Citrus: Orange
Anise-Spice: Fennel seeds
Herbal: Lavender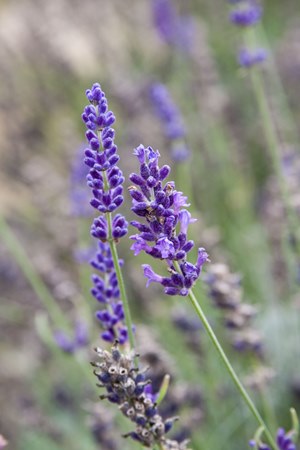 Wednesday
Balsam: Vanilla
Floral: Rose
Spice: Black Pepper
Thursday
Herbal: Lemongrass
Spice: Cumin
Herbal-Cool: Mint
Friday
Herbal: Basil
Wood: Coffee
Herbal Camphorous: Rosemary
Saturday
Review all of the materials you've smelled over the week and test yourself blindly. Can you describe them?
Sunday
Rest your nose. I recommend skipping perfume altogether.
Extra Reading:
Jean Carles Method (original article)
More about Jean Carles and a tool called the "perfumer's organ"
If you end up following this guide, please let me know what you think. You're also welcome to share your notes on materials, and if you need any help, I will be glad to assist you.
Photography in the Youtube video is by Anna Kozlova at the Grasse Perfume Museum. Photography in the post by Bois de Jasmin.