Last year, I received an email from one of my readers asking me an interesting question–if I could create my personal museum of scents, what would it include? She mentioned a NYT column by Tejal Rao, a restaurant critic in Los Angeles, in which she described smells that were meaningful to her. I immediately thought that Bois de Jasmin in its entirety was indeed my personal smell museum. If I were to limit it to certain themes, then I would mentioned two articles that I have already written, Scent of Kyiv, about the city where I was born, and Where Jasmine Forest Blooms, which describes my grandmother's garden in Poltava, a place that inspired this page.
Yet, as I reflected further, especially on the last decade of my life, I realized that my personal scent museum at this point encompasses much more than I have previously noted. So, I decided to put down a list of scents that move me, evoke memories or inspire me.
Libraries
"Paradise is a library, not a garden," Jorge Luis Borges said. Or could it be both? Either way, the scent of books and the scent of libraries is one of the most essential and evocative smells for me.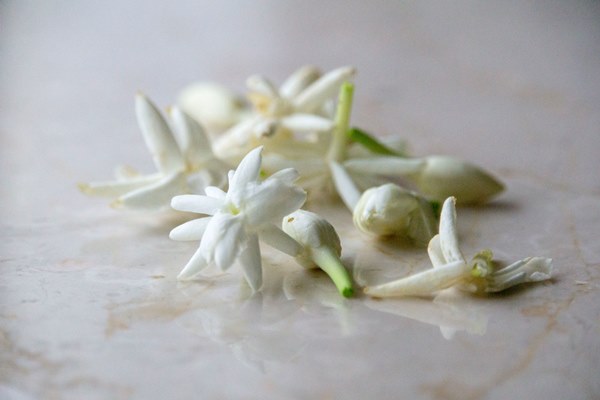 Sandalwood and Jasmine
India. My India. A place where I spent so much time and where so many momentous events of my life took place.
Pandan
Penang, Malaysia. Small shops that sell cakes and pastries made of sticky rice and coconut and flavored with pandan. Described as the vanilla of Asia, pandan smells nothing like the sweet vanilla beans. Its aroma is similar to jasmine or basmati rice, toasty, assertive, nutty.
Cumin
Animalic and musky when raw, nutty and sweet when toasted.
Freshly Baked Bread
Hot clay stone, cinders, flour, dough, sustenance. I don't know how many breads I have baked in the past twenty years, but every time I take a loaf out of oven, I can't help marvel at the transformation of flour and water.
Ink
Years ago, a friend gave me a set of writing brushes that traveled with his father from China to Taiwan as he commanded one of the divisions of the Kuomintang. The brushes then ended up in Hong Kong and later in the American Midwest. The brushes traveled with me in an easterly direction as I moved to Belgium. I'm not a skilled calligrapher by any means, but practicing with these brushes makes me feel that someday I can write with perfect ease. The smell of ink reminds me of many other moments–my first day in school, drawing lessons, and art classes at the university.
Osmanthus
The tiny flowers of a plant sometimes called Chinese olive smells of leather and apricots. It smells of tea. It smells of streets in Tokyo on a cold November day. It smells of something familiar and yet unusual, teasing, lingering.
Pomelo and Incense
In the courtyards of temples in the backstreets of Hanoi, pots of pomelo trees and swirls of incense.
Rosewater
From Ukraine to Grasse, from Delhi to Tehran, sometimes I feel like I am following a rosewater trail.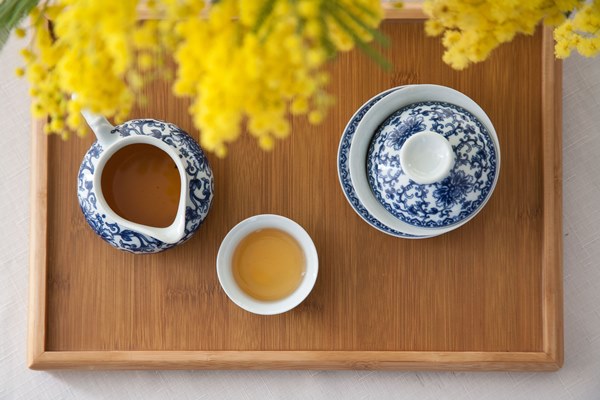 Oolong Tea
The tea that tastes of flowers. During the first lockdown, I had trouble sleeping, so I started waking up early, around 5 am, making a cup of tea, reading or practicing calligraphy and only then starting my workday. I drink any and all kinds of tea, including the supermarket bagged kind that leaves indelible stains but tastes so good with spices and milk. Taiwanese oolongs and their elegant floral scents, however, belong to a special category of marvelous things.
Now I'd like to ask you–what would you put into your personal museum of scents?
Photography by Bois de Jasmin