Endless fields of lavender. The scents of flowers and spice. The generous warmth of the summer sun. We will be in Bulgaria exploring its lavender plantations
from June 26th to June 30th, 2023
. I'm partnering with Silvia Yonkova of
Roseoverdose
, to teach a perfume workshop during the Lavender Retreat of 2023. Silvia's family has been in the flower growing business for generations and she has first-hand knowledge and expertise on many aromatic plants, including lavender. I have already collaborated with her during her
Rose Retreat
, and I am thrilled to join her again for the lavender adventure. Silvia is a wonderful host and all of her events are much acclaimed.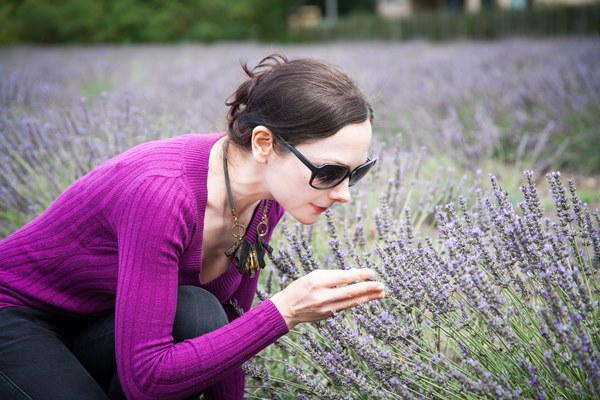 During our 5-day aromatic tour, we will explore lavender fields, study perfume-making and create fragrant compositions with a special focus on scents that elevate and balance mood. The retreat will take place on the Bulgarian coast and it will be a wonderful opportunity to enjoy some time at the beach as well as in the flower gardens. I hope that you will join me.
Here is what our event will include:
daily well-being practices exploring the relationship between aromatics and psychology

perfume-making workshops with a particular focus on wellness

enjoying multiple lavender fields in the area and taking photos

visit a local lavender oil distillery to learn more about the production

scented sound bath with singing bowls

visit to Evksinograd Palace

visit to Cape Kaliakra and the architectural reserve on its territory

4 nights at a local 4-star hotel

organised group transfer on Monday, the 26th of June, from Varna to the retreat's hotel

organised group transfer on Friday, the 26th of May, from the retreat's hotel to Varna

wine tasting of local wines

complimentary gift

truffle hunting

beach walks
There will be 2 different price categories for Lavender Retreat 2023 released as follows:
"Lavender Retreat 2023 Early Bloomer", starting at 1300 Euros/Person – from March'23 to 30th of April '23

"Lavender Retreat 2023 Standard", starting at 1650 Euros/Person – from 1st of May'23 to 15th of June''23
For more information and booking, please visit Rose Overdose.
Photography by Bois de Jasmin