This year I once again couldn't go to Ukraine. I miss my family, but I also miss our garden in Bereh. Over the years that I have been visiting my grandmother, I became a gardener in my own right, making my planting arrangements and tending to flowers. For my grandmother, the garden was a source of sustenance and a place of safety, and I too began to see it as our small paradise. Even when the news were dire, working in the garden calmed me and restored my spirit.
Being away from Bereh, I longed for such a place. In my apartment, there is a small balcony, but I also share a couple of flower beds in front of the building with others in the neighborhood. Since nobody wanted to take care of them, I decided to plant the flowers and herbs that evoked Ukraine for me. I bought seeds for tagettes, sweet peas, hollyhocks, marigolds, cosmos, nigella, basil, thyme and mint. I planted lovage and anemones, wild strawberries and roses. The space was too small for everything I wanted to include, but I tried anyway.
As Russia bombarded the towns where I grew up or where I had spent my childhood, I tilled the earth and planted. I watered. I waited. I hoped. The people passing by observed my efforts and stopped by to chat, dropping their usual Belgian reserve. As the garden began to sprout, I met more neighbors from other buildings. It was the first time in my decade in Brussels that I truly felt like I belonged.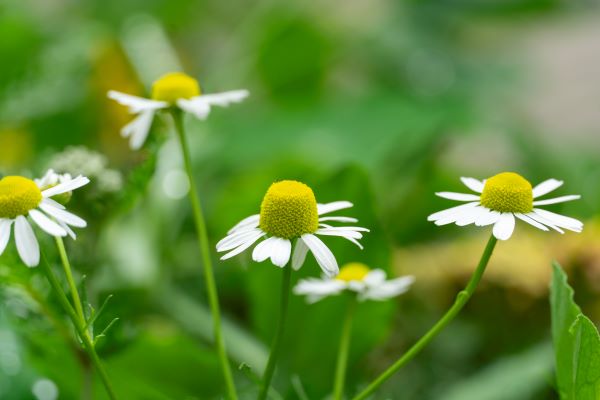 I wanted to share with you a few images of my garden and its flowers. Most of the things I planted sprouted and bloomed. Some flowers sprung up where I didn't plant them. I let them make their own way.
My biggest surprise was a beautiful sunflower that sprouted without me doing anything about it. Did someone throw a seed? Did a bird drop it? Either way, it's now tall and splendid, the most quintessential of Ukrainian flowers. I look forward to it blooming.
Do you have a garden or plants at home? What do you grow? What do you wish you could grow? If you are in the EU, do you have favorite online stores for garden supplies and plants? Also, if you have a recommendation for a fragrant rose that would do well in the Belgian climate, I would be grateful.
Photography by Bois de Jasmin