It's easy to fall into a routine underpinned by the stable schedule of work, studies and family responsibilities. One day flows into the next, alternating with all too brief weekends and lit up by the distant glow of a vacation. Around here this way of life is referred to as métro, boulot, dodo, translated literally as "commute, work, sleep." As the daylight hours get shorter, I feel the drain of such a schedule even more. Waking up to the murky darkness and a glittering sliver of moon–the same vignette I saw before I went to bed, I start counting the number of days until the winter holidays. Which at this point feel too distant for comfort.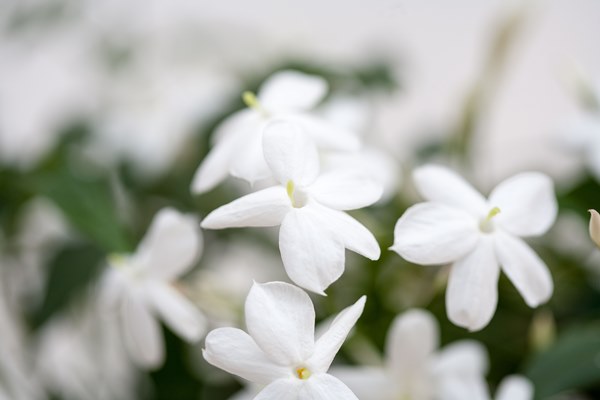 On the other hand, it's always possible to make a mini holiday for yourself, even in the middle of the dullest period. It can be an hour at a museum, a shopping excursion with friends or even just a favorite scented candle. Surrounding yourself with favorite objects and planning events that give you a dose of pleasure goes a long way to alleviating the sameness of inescapable routine.
Lately, my little joys have been jasmine scented. It may come as no surprise to my regular readers that I love jasmine, but there are times when I'm particularly obsessed with it. Jasmine is linked to all things I enjoy–Chinese tea, Persian gardens, Indian incense, Ukrainian summer nights and Sicilian desserts. Just a whiff of its complex perfume, a harmony of apricot jam, green banana and a hint of warm suede, is thrilling. Since I try to start my day on the right note, jasmine scented showers are it.