Givenchy the couturier was catapulted into stardom by his work with Audrey Hepburn. Their partnership resulted in one of the most distinctive wardrobes in fashion history, from the embroidered gown of Sabrina to the little black dress of Breakfast at Tiffany's. Equally important was Hepburn's role in making Givenchy the perfumer. L'Interdit was the first Givenchy perfume, and whether Hepburn wore it or not, she claimed it as her signature fragrance.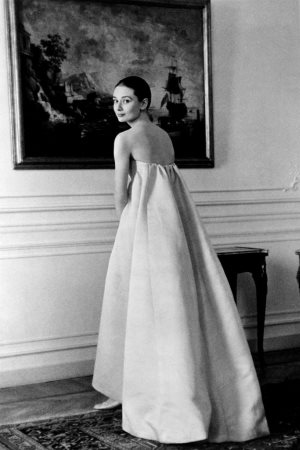 The original 1957  L'Interdit was a floral aldehydic with enough elegance to make one feel dressed up, even if you wore only pyjamas. Think Chanel No 5, but soft, warm and with a delicious strawberry note.
I say was, because in 2005 Givenchy reformulated it. The change was done by perfumer Aurelien Guichard, and it made the fragrance less aldehydic and starchy, but also simpler. Still, as far as updates go, it was decent in that it retained the character of the original. You can read my more detailed review, in which I compare the original and the 2005 version.