Elisa discovers another underrated gem and white floral beauty in Carolina Herrera's 1988 perfume. But don't say that you haven't been warned about its big sillage and quintessential 80s character.
My mother has never worn perfume, so as a young girl I had to look elsewhere for scented role models. One was my grandmother, who introduced me to the wonders of White Linen. Another was my best friend's mother, a beautiful, petite brunette who always entered the room in a cloud of womanly sillage. Her weapons of choice – I remember seeing the bottles on her vanity – were the original Escada and Carolina Herrera.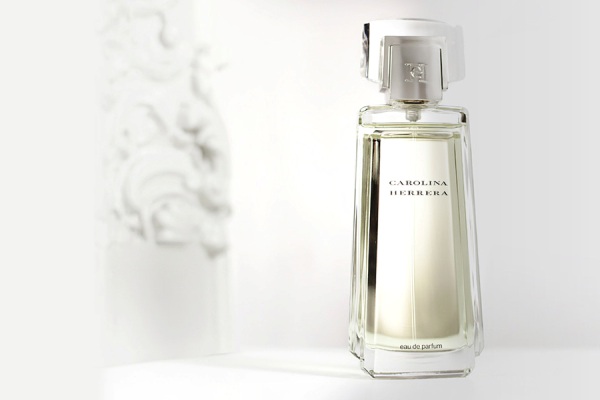 They both seemed impossibly glamorous and "grown up" from that vantage point. But in my first year of full-on, post-rabbit-hole perfume mania, I remember realizing with a jolt that, as an adult woman myself now, I am free to drown myself in Carolina Herrera if I choose to. Not having smelled it in years if not decades, I picked up a small bottle of the EDP at a discount store (in the classic polka-dot box). I got it home, sprayed it on, and smiled in recognition: it hadn't changed.