Elisa takes a look at Byredo.
Is there anything new or interesting left to do with orientals? You'd be forgiven for thinking "I doubt it." They've been around since at least the late 19th century, and their popularity hasn't waned; we've probably seen thousands of variations on the basic structure of perfumes like Coty L'Origan and Guerlain Shalimar. But perfume will always surprise you – Thierry Mugler Angel came pretty late in the game (1992) and introduced a totally new idea to the oriental genre.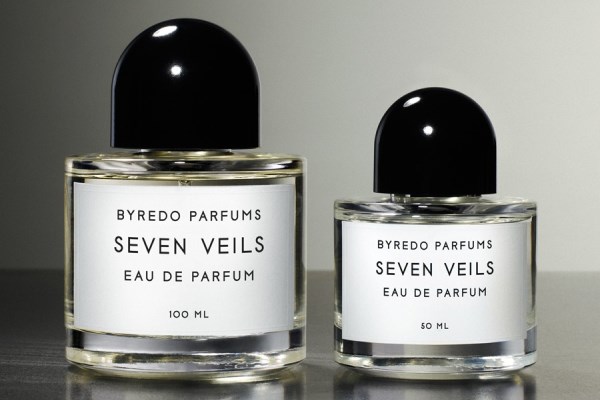 Byredo's Seven Veils is one recent perfume that completely subverted my expectations. The name refers to the biblical story of Salome's "Dance of the Seven Veils" – an orientalist version of the striptease – and it's fitting, because the perfume unfolds in layers. It opens with a classically rooty iris note, a big whoosh of raw, starchy carrots – which is, frankly, exactly the kind of thing I usually dislike. But I stuck with it, and within ten minutes I knew it wasn't just another chalky iris soliflore. Rather, Seven Veils is a boozy oriental with a spicy root-vegetable twist.