Please join us on an exciting adventure in the beautiful region of Transcarpathia. Located in western Ukraine, Transcarpathia is famous for its mountains, wild flowers, artisanal crafts and food, and it will be the next venue for the Bois de Jasmin perfumery course.
Over 8 days, you will learn the basics of perfumery and perfume creation and how to hone your sense of smell, but you will also be immersed in Ukrainian flavors and scents.
We will travel from the capital city of Kiev all the way west to the historical city of Lviv, and along our journey we will cook, eat, smell, have fun and discover Ukraine's many treasures, from UNESCO heritage sites to smoked pears!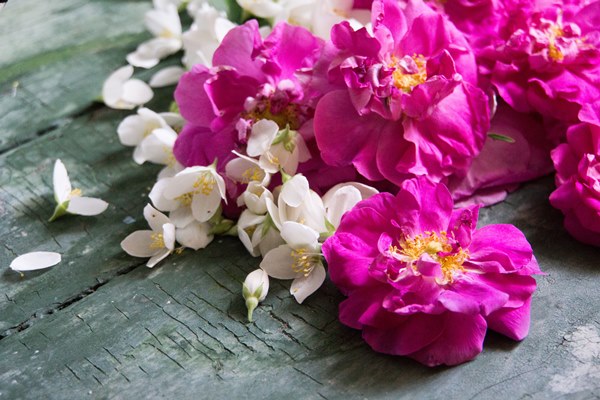 And the best part is that you will be visiting Ukraine in June, the best season to experience its aromas, colors and tastes. You'll understand Nikolai Gogol's raptures over this season—"how luxuriously warm the hours when mid-day glitters in stillness and sultry heat…"–and why Ukraine for me is the place of eternal summer.
I'm partnering with Nataliya Cummings of the Experience Ukraine tour company. Nataliya, who is based in the UK, has been organizing highly sought after tours around the country for over a decade, and I'm thrilled about our joint project. We will show you the best of what Ukraine has to offer, while allowing you to combine your discoveries with perfumery workshops.