If a brand promises a separate product to extend the lasting power of its perfumes, it's either a sign of a gimmick or technical problems with its fragrances. That being said, if your skin is dry, then you might notice scents vanishing quickly, but this trouble is solved by any good drugstore moisturizer. Where does it leave Crème Pour Le Corps Les Exclusifs de Chanel, Chanel's rich body cream designed to be layered with the fragrances from its Les Exclusifs collection? It's not quite a dull gimmick, but it's not an essential product either.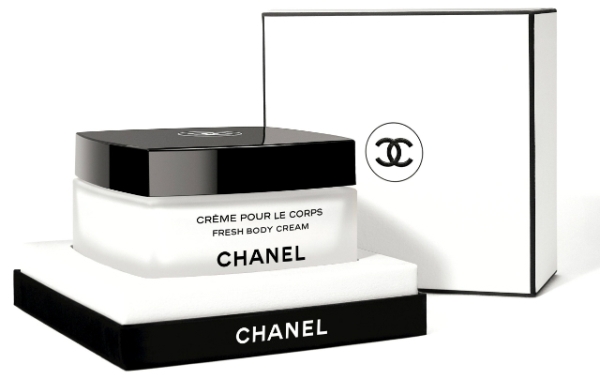 Crème Pour Le Corps is an excellent moisturizer, and if your budget has space for a $130 body cream, then by all means, try it for that reason alone. The cream absorbs instantly, but it leaves my skin soft for hours, always a plus. On the other hand, there are wonderful products available from Avène, La Roche Posay, Eucerin, and Ren, and I'm not a big fan of jar packaging; for hygienic reasons I prefer tubes or pump dispensers.
The only reason I'd possibly consider Crème Pour Le Corps would be its purported ability to make the ethereal 28 La Pausa wear like iron. I think of 28 La Pausa as an iris cologne, and I use it lavishly as such, but at times I really wish this tender blend of iris, mellow woods and musk wouldn't vanish so fast. Which is why I decided to experiment by layering it with Crème Pour Le Corps. I've undertaken said experiment with my usual geeky pedantry scientific precision. I've applied a layer of cream on one arm and added two sprays of 28 La Pausa. My other arm received just two spritzes of La Pausa, without any cream. I waited and sniffed my arms intermittently.