Eau Parfumée au Thé Vert is an unexpected modern classic. It wasn't even meant to be displayed outside the Bulgari  boutiques, where its role was to be an elegant extra next to the house's jewelry collection. Yet such was its allure and originality that it became one of the perfume trendsetters. And it made Bulgari into a perfume house of note. I tell the story of Eau Parfumée au Thé Vert in my newest FT column, Tempting Tea-Inspired Perfumes. But first I take you on my honeymoon to Kerala.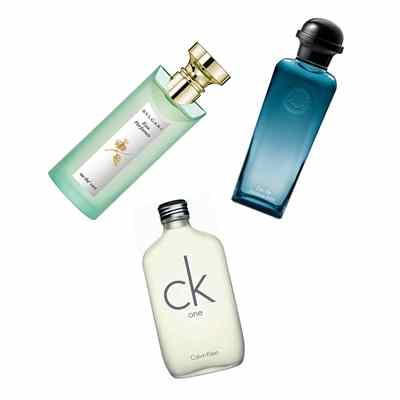 Munnar, a hill station in India's southwestern state of Kerala, is one of the country's largest tea producers. Ensconced in the Western Ghats mountain range, the town is surrounded by plantations that cascade down the hills and hide in misty ravines. I was in Munnar for my honeymoon, and my recollections of long, languorous walks around the tea gardens, the tolling church bells and the opulence of garlands at the Sri Subramanya Temple are laced with the scent of tea leaves. Crushed in my fingers, they smelled green and tannic; when carried by the morning breeze, the aroma resembled violets and driftwood. To continue, please click here.
The other fragrances in the Modern Classic series were Serge Lutens's Féminité du Bois and Lolita Lempicka.
Researching the article made me realize how many excellent and distinctive perfumes feature the tea accord. Next week I will share a selection of favorites to complement my choices in the article above.
Image via FT