Created by perfumer  Jean Paul Guerlain in 1969, Chamade was a homage to Françoise Sagan's novel La Chamade. Symbolizing a quick beating of the heart of those in love, "Chamade" is another enchanting name given to the Guerlain creation.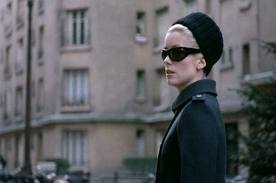 It is a blend, dominated primarily by hyacinth and blackcurrant. As Moslih Saadi, Persian poet who lived in 13th c said,
If of thy mortal goods thou art bereft
And from thy slender store two loaves (of bread) alone to thee are left
Sell one, and with the dole
Buy hyacinths to feed thy soul."
Although hyacinth is one of my favorite flowers, I find that its lush exotic scent is often rendered as oily and heavy in perfumery. This is the case with Chamade, which starts out with a heavy green hyacinth note, however blackcurrant adds a tangy green layer, which cuts through the richness.