Located in the southern part of the Balkan mountain range, Rose Valley stretches across central Bulgaria and produces almost 50 per cent of the world's rose essence. The mild climate and unique soil composition create a flower with a sumptuous and intense aroma of honey, lemon peel, gingerbread and raspberries. The most popular variety is rose damascena, and when the fields burst into bloom in May, the air becomes sweet and fragrant, as I witnessed when I was there earlier this year. I would pick a few flowers and bring them to my hotel in the evening, and the following day I would wake to a suave scent wafting through the room.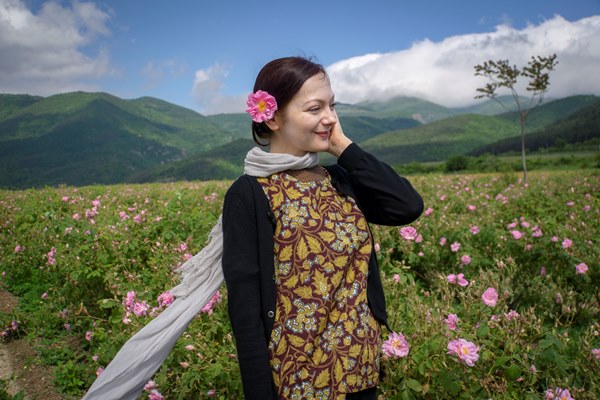 In my recent FT magazine article, The Olfactory Delights of Bulgaria's Rose Valley, I describe five fragrances based around Bulgarian rose essence. I explain what makes this essence interesting and how perfumers use it as part of rose accords.
To read the full article, please click here.
And of course, please share your favorite rose perfumes. I know that we have quite a rose loving contingent here, and rediscovering old favorites is always a pleasure.
Photography by Bois de Jasmin, Bulgaria, Kazanlyk.