Patricia revisits Calandre, a metallic green rose with a chypre heart.
Nineteen Sixty-Nine was a year in which I watched with my family as men walked on the moon, 400,000 young people crammed into the then little known town of Woodstock, NY for a three-day music festival, and the hugely unpopular war in Vietnam was escalating with accompanying casualties on both sides of the conflict. In the same year, Calandre, an avant-garde perfume from the fashion house of Paco Rabanne and created by nose Michel Hy, was launched.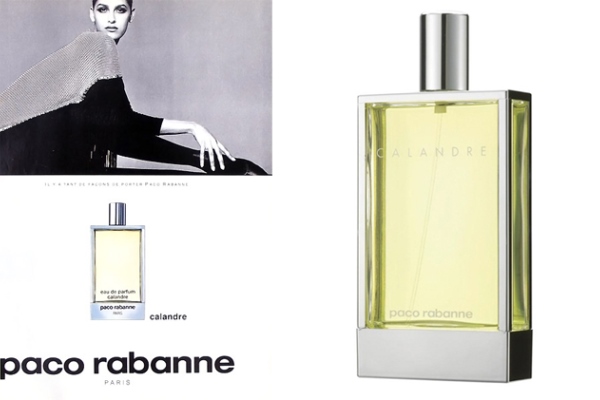 Betty Friedan, considered by some to be the mother of the second wave of American feminism, had written The Feminine Mystique in 1963, and the sixties provided fertile ground for the growing Women's Movement. Perfume styles were changing as well. The more formal floral style of the fifties and early sixties was giving way to more modern interpretations.