Perfume samples are essential for the pursuit of your fragrance hobby, and Elisa tells you everything you wanted to know about these all important tiny vials: where to find them, how to store them and when to use them. This article is part of our Perfume Storage series.
One of my favorite perfume smells is not a single perfume, but the ur-perfume that rises up when I open this box of samples and minis I keep in my closet. It reminds me of the sound of an orchestra tuning up – there is no plan or pattern, just noise and chaos, and yet it sounds like music to me, a beautiful mess heightened by anticipation of what's to come. Likewise, no matter what samples go into or come out of the box, the composite perfume always smells delicious – like fuchsia-colored roses and hazy amber, with aldehydes casting their candlelight glow over it all.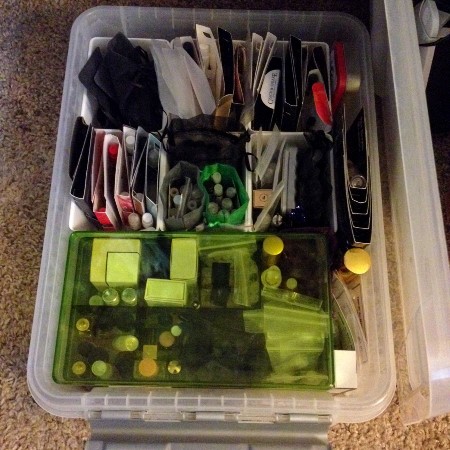 Once you fall down the rabbit hole, perfume samples start to accrue and multiply; it's just part of the culture. In this post I'll share my own sample habits, and I'd love to hear about yours.
Where I Get Samples
When I first got seriously interested in perfume, I would frequently order samples from places like Luckyscent. But I quickly saw the shortcomings of this method – the costs add up fast, and the samples (1 ml vials with no atomizer) were too small to get a true sense of the fragrance.