What fragrance are you wearing today? What does your hometown smell like in the spring, and is there a perfume that captures this scent?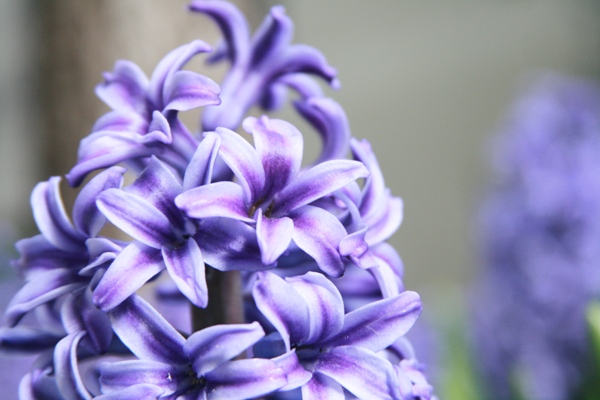 After a long stretch of unseasonably cold months, the temperatures suddenly climbed high enough for all of the blooms to open up at once. The scent is even stronger in the morning, when the air is fresh and clean. As I walk down the street, I'm intoxicated by the scents of magnolia (lemon zest and melted vanilla ice cream) and hyacinths (earth caked roses and cloves). The scent is strong enough that I don't even need to wear perfume; the fragrance in the air is enough to make me feel butterflies in my stomach for no reason.
If I were to pick a commercial fragrance that captures the scent of Brussels these days, it would be Annick Goutal Grand Amour. With its lush but airy bouquet of rose and hyacinth, it has a vibrant, bold character. The fresh green melody of Parfums de Nicolaï Le Temps d'une Fête is another perfume I will reach for to remind myself of these spring days.
Luckily for all of us, there is no bottled essence of the Brussels subway (I doubt that musty and acrid odors are in much demand).
Photography by Bois de Jasmin