I sometimes receive comments from people who want to learn more about scents, but are afraid that this hobby is too expensive for them. How could you try all of the fragrances you read about without ending up broke? As with most interests, a perfume hobby can be as expensive or as budget conscious as you want. When I was a student living on a meager stipend, spending even $20 on something non-essential required  major planning. Today, given my family responsibilities, I need to think twice before every perfume purchase, so I'm still very budget conscious.
But the truth is that the joy of discovering perfume is not in amassing dozens of bottles on your dressing table; it's in smelling and experiencing the pleasure of scents. For this you need not spend a cent.  If you are trying to manage your perfume hobby, let me share a few tips that have helped me learn about scents, understand my perfume tastes and keep within budget.
1. Smell, Smell, Smell
Here is the reason I think that a perfume hobby is probably the most affordable activity–to enjoy scents, you don't need to buy anything. If you want to sample Chanel No 5, you simply walk into the store and spray it on. Some stores will even give you free samples. Sephora and Nordstrom are particularly renowned for their generous sample programs.
When you smell something for the first time, don't think about the scent in terms of "like" or "don't like," but instead focus on what it evokes for you. Sometimes smelling something that's not exactly "you" will tell you more about your tastes than staying within your comfort zone. Plus, spraying a perfume on a blotter is a low commitment–you can always throw the blotter away if you don't like the scent.
2. But Don't Rush Into Buying
This is perhaps the most important thing I've learned–when starting your perfume wardrobe you shouldn't rush into buying. Give yourself a chance to learn about your tastes, because a spontaneous purchase today might turn into something you don't care about tomorrow. Our tastes change dramatically the more we smell.
I know from personal experience that hearing someone wax poetic about the beauty of a particular perfume makes it hard to resist placing an order. Instead, smell the perfume at one of your local stores. If you see a reviewer talking about an expensive niche perfume, don't hesitate to ask them to recommend something similar that's available at the local mall. Nothing is completely new in perfumery. Yes, I might rave about Ann Gérard Cuir de Nacre, but you can try Bottega Veneta Eau de Parfum and Hermès Kelly Calèche (available at most department stores) to experience a similar iris-leather interplay in action.
3. Hone Your Nose on Classics
I don't think that anybody needs to have perfume classics in their wardrobe or that you should even like them. But as you dip your toe into the perfume hobby, smell the classics to learn about perfumes that are considered great. The classics available today are often reformulated. Even so, they were created at a time when perfume budgets were large, so even with the reformulations, the quality is often impressive. Though Chanel has reformulated Chanel No 19, it remains a costly formula, and I know of only a few perfumes on the market that cost as much as No 19 to produce.
Even if your local mall is depressing in terms of perfume offerings, I bet that it has Estée Lauder, Lancôme, Chanel and Dior.  Smell Estée Lauder Youth Dew and even as you find it too thick and heavy, notice how its drydown has a warm, chocolate-like sweetness. Or try Dior's Eau Sauvage, one of the best fresh citrus scents available today.
Don't feel obligated to love the classics. Revisit them from time to time to see if you find new facets to enjoy, but if you don't end up in love with Guerlain's Mitsouko, there are plenty of other perfumes to discover. For instance, I don't much care for the grand dame Joy (Jean Patou), but if I want to know what an excellent jasmine smells like, Joy is my top choice.
4. Smell Classics Before Diving Headlong into Niche
Niche perfumes, as opposed to the scents available at department stores, are fascinating. I still remember how exciting it was to discover Annick Goutal, L'Artisan, Serge Lutens and Frédéric Malle. Often, they are a refreshing change from the fruity-floral and gourmand patchouli scents crowding the perfume counters. But in the past ten years, this category has exploded so much that this label doesn't often promise anything unusual. The only certainty is the high price tag.
Another reason you should smell classics is that many pricey niche perfumes are really nothing but dressed up classical ideas. Bond No 9 Scent of Peace = Dolce & Gabbana Light Blue. Tom Ford Private Blend Bois Rouge = Guerlain Habit Rouge. Amouage Gold = Madame Rochas. It doesn't mean that you should prefer Habit Rouge to Bois Rouge, but smelling classics gives you a more informed way of making your choices.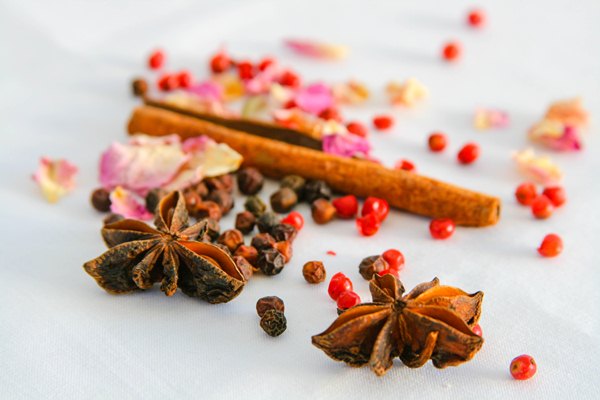 5. Smell Things Around You
If you are motivated to learn more about scents, smell aromatic things around you–herbs, teas, coffees, chocolate, olive oil, mangoes piled up at the grocery store.  Many perfumers come from a family of fragrance professionals, mostly because they are taught to use their nose at an early age. You may not have an arsenal of essential oils and perfumery materials, but if you can just sniff fruits or spices as you shop, you will not only hone your nose like a professional, you will end up with better produce on your table.
Open your spice cabinet and sniff cinnamon, allspice or vanilla extract. You need not order an expensive sample of Lorenzo Villoresi Piper Nigrum if you have black pepper in your kitchen. Crush the peppercorns and smell the bright top notes. Notice how they smell citrusy and cool. Then sniff them 10 minutes later to notice the woody-smoky nuances.  The scent of spices is as complex as that of any perfume, and most of your favorite fragrances probably use a spice  or two in their formulas.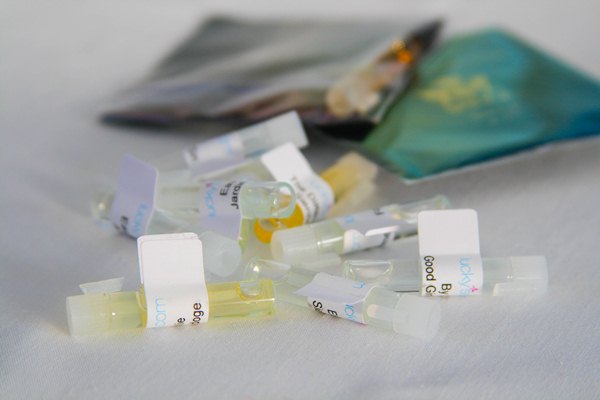 6. Buy Samples Instead of Full Bottles
If you want to try a perfume or if you've discovered a scent that catches your attention, buy samples.  Stores like Luckyscent.com, Aedes, First-in-Fragrance, Suendhaft, The Posh Peasant, and Surrender to Chance offer a variety of sample programs.  For the price of a couple of movie tickets you can have a selection of several perfumes to enjoy for days, if not weeks.
7. Swap for Samples
Find like-minded people on blogs and forums and swap for samples or split bottles. It's such a great way to try new perfumes, expand your wardrobe, and, best of all, to meet other perfume lovers. Forums like Basenotes and Makeupalley have swapping options. I've received emails from a few of you asking to have a swap option here at Bois de Jasmin, but while I'm still mulling it over, you can swap at NST and Perfume Posse.
8. No Spontaneous Purchases
This tip is tied to #2, but it's worth repeating. Spontaneous purchases are the most dangerous ones if you are on a budget; often you end up with a bottle of something that's nice, but not quite what you wanted.  My rule on buying a full bottle is simple–if after two months of wearing my sample on and off, I'm still excited by the scent, I buy a bottle. Otherwise, I keep on sampling. Sometimes I wait even longer. Since I already have a bottle of Serge Lutens Borneo 1834, I gave myself a year to decide if I really needed a bottle of Chanel Coromandel (a similar chocolate-patchouli idea). After a year I was still just as in love with it, so now it sits proudly on my dresser.
Unless you're into collecting perfume, it makes no sense to buy too much. You can't wear all of your fragrances often enough if your wardrobe is too large, and perfume doesn't last forever. On the other hand, the more chances you give yourself to use your nose, the better your scent memory gets and the more you will enjoy simple things around you–a sweet whiff of bonfire smoke that signifies the coming of autumn, the sour tang of maple buds in the spring, the yeasty warmth of bakery exhaust in the middle of a busy city street.  I think that such little discoveries are the best consequences of being perfume obsessed.
What are your tips on keeping within budget? How do you maintain your perfume hobby?
Photography by Bois de Jasmin