The KGB blacklisted my stepfather, making it impossible for him to travel outside the Soviet Union. He satisfied his wanderlust by reading and learning languages. I remember our bookshelves filled with self-study books and dictionaries: English, French, Italian, German, Bulgarian, Serbian/Croatian, Czech. I opened them at random and the more unfamiliar they looked, the more I wanted to learn and enter the universe of new languages. It felt exciting and liberating.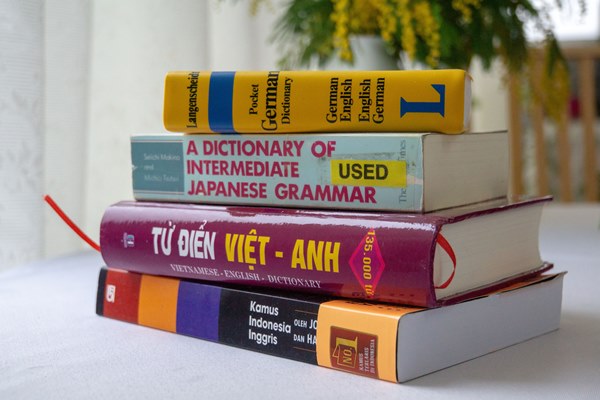 That exhilarating feeling of discovery has remained with me, and it drives me to learn new languages. I speak, read and write 18 languages and am currently learning my 19th. Besides English, these languages include French, Italian, Persian, Indonesian, Japanese, Russian, Ukrainian, Turkish, Vietnamese, Urdu, Bulgarian, German, Hindi, Uzbek, Portuguese, Albanian, Serbo-Croatian–and learning Mandarin. Most of these I've learned in the past few years when I figured out a method that worked for me. I'm often asked by many of my friends and readers to put together my strategy for studying languages, and so I've jotted down certain rules and important elements that make my learning efficient. Once I started writing, I realized that I could come up with a whole book on the topic, but since my goal today is to summarize my approach in an article, I'll leave the comment field for any additional questions and clarifications. Please feel free to ask your specific recommendations and share your experience with learning languages.
Such a discussion is helpful because the conventional language instruction is designed to destroy any desire to become conversant in another tongue. The endless grammar drills in the beginner classes, the canned dialogues, the useless vocabulary. Understanding grammar is important, but in the early stages it's as helpful as sophisticated pastry molds for someone who doesn't know how to sift flour.
Fall in Love
I don't mean getting married to a speaker of the language you want to learn. (I'm constantly asked if my husband is Iranian, French, Vietnamese, etc, as if women can't learn languages for reasons other than marriage.) I mean falling in love with the language itself. Unless you feel passionate about its quirks, its sounds, its nuances and its culture, you won't be able to immerse yourself into it enough to learn it well. Anything comes easier when one has an enthusiasm for it.
Of course, often we have to study a language not because of our fascination with it, but because it's required for school, work or life in a new country. Nevertheless, you still have to find ways to make yourself fall in love. Read about the history of the language or the countries where this language is spoken. Ask native speakers to recommend books, music or films. Discover the culture that underpins the language and make the aspects of it that appeal to you your own.
Find a Speaking Partner
It doesn't have to be a professional teacher, but rather someone patient enough to listen to you, correct you and to write down new words and phrases.
When I meet with my speaking partners, I ask them not to use English except for explaining the meaning of individual words as needed. In the beginning, it's useful to start with basic phrases, asking each other's names, where we live, what we do, etc. Be sure to use all of the words you know in that language, even if you're not sure about the correct way of putting them together. Most reasonable people will understand what you mean when you say, "Morning I go school."
Where do you find speaking partners, especially the ones willing to tutor you? My answer–online. I've used mylanguageexchange.com, which is free but requires you to pitch in and tutor someone else.
My current favorite is Italki.com. Italki offers several options for learning. It includes professional teachers with years of experience and community tutors, whose services are generally less expensive. You meet with your teacher on Skype and plan your lessons around your own goals. My experience so far has been positive, and I've learned Vietnamese, Indonesian and Urdu solely with the Italki resources.  I've also made wonderful friends.
Italki fees vary depending on the language you want to learn and the teacher, but it will invariably be less expensive than a regular language course. If you refer others, you and the person you refer will get a discount, which is quite generous. (So, if you become my friend on Italki, we will both receive a $10 bonus.)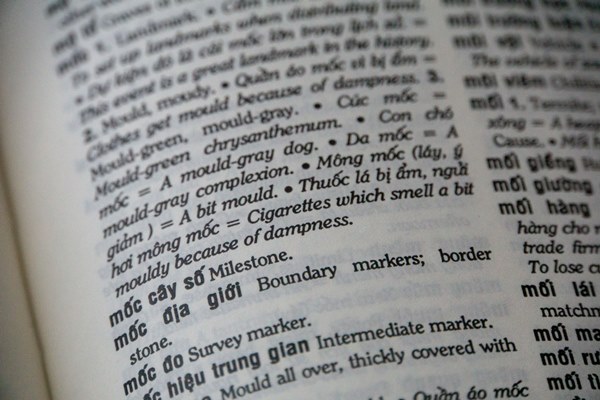 Alphabet
If you're learning a language with a new alphabet, learn it right away. Don't delay this part. The core of my system is learning to read, because reading is the best and most time efficient way to maintain the language. Nothing replaces conversation, but if you read, your memory retains words and sentence patterns. I don't find that this is emphasized enough. So, learn a new alphabet as soon as possible, preferably before you even book your first lesson.
Create Your Own World(s)
Youtube videos, songs, films, shops. Do whatever you enjoy doing, but in the target language. For instance, I love cooking, so I watch cooking videos on Youtube and culinary shows. I listen to podcasts about music, literature and history.
Learn to use time spent commuting, cooking or doing other tasks that don't require your concentration. When I edit photographs, I listen to videos and podcasts. When I run, I end up practicing hard to pronounce words or building sentences in my head. It now seems natural. You have to make language a part of your life and the way you do it depends on your interests.
Learning Words
I learn new words from the conversations with my teachers or speaking partners, reading and listening to podcasts. I type them out in vocabulary lists, the original on the left, the English translation on the right. When learning, I simply read them out loud, repeating the words until they feel natural. Then I close the original and test myself by picking from the English translations at random. This order is important, because just recognizing the meaning of the word is not enough. You have to train yourself to remember concepts.
I usually study first thing in the morning and then I test myself again either later in the day or the next day. The advantage of vocabulary lists is that you can keep them on your desk or in your bag and glance at them from time to time to refresh your memory.
I recommend learning short phrases, rather than individual words. If you make up phrases yourself, be sure to check them with your teacher to avoid learning mistakes.
Usually, my vocabulary lists are on paper, but sometimes I use flashcards. The Anki app has been my favorite. It has a great interface and you can not only make flashcards and group them in any way you like, you can use the app to test yourself and check your progress. The Anki algorithm spaces out the repetition of the words, depending on how quickly and easily you recognize them.
Read
The core of my approach is reading. I learn reading at the same time as speaking. So, the question is what to read?
Native speakers will often recommend you to read children's books when you're in the beginner stage. I recommend ignoring that advice. Children's books may have child-appropriate content, but the vocabulary is rarely simple. "As he drew near to the wood where he had left his wife, he heard a parrot on a tree calling out his name: "Mr. Vinegar, you foolish man, you blockhead, you simpleton; you went to the fair, and laid out all your money in buying a cow." I imagine that most beginner English speakers will have a difficult time with the "Mr. Vinegar" fairy tale. It bears mentioning that a language beginner differs from a child in more ways than one.
My advice is to read whatever you're interested in. If you're interested in fairy tales, read fairy tales. If you're learning Russian and Anna Karenina is your favorite novel, get the Russian version. Flip through it, spot any familiar words, read as much as possible, using the English translation as a crutch and when your Russian is strong enough, read the novel from the beginning with a dictionary.
When you read, write down the words you don't understand and look them up in a dictionary. And I do mean sitting with a notebook and writing down the word and its definition. (Merely looking up the word doesn't help me retain it as much.) At first, it might slow down your reading, but it will help you build a rich vocabulary. Of course, judge based on your preferences. Some people prefer to read for the general sense of the plot, while others like to work more meticulously. As your language skills improve, try to guess the meaning of the words based on the context. I'm an obsessive person, and if I see a word I don't know, I write it down and look it up later. This includes words in my native languages too.
Even in languages like Japanese, which has both an alphabet and character-based writing system, you can try reading literature and short stories. There are numerous materials online and in print. For instance, if you're learning Japanese to read Natsume Soseki and Akutagawa Ryunosuke, the "Breaking into Japanese Literature" book series will help you do just that. I find it easier to learn new words (and to memorize characters), when I see them in context.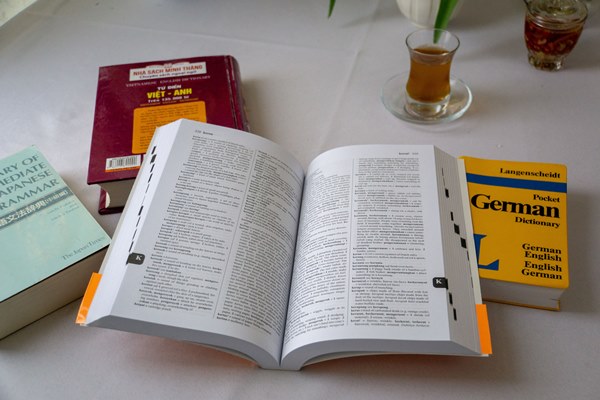 Listen
Don't worry about finding sources that are instantly understandable. Try to get a feel for the language, its music and rhythm. Songs in this respect are very helpful–and enjoyable.  Radio is another favorite resource, especially since most presenters have beautiful diction and clean pronunciation. Listening will help you polish your own pronunciation, and it can be done anytime, even if you're busy with something else, like cooking or cleaning.
Time Management
"I don't have time to learn a language" is a common complaint. If you enjoy something, you'll carve out time for it. (See Point 1.) I work independently, which means that I have some flexibility with organizing my schedule, but it means that I work around 10 hours a day and sometimes longer. Finding time is a matter of priorities, and in some situations it's easier done than in others. Learning a language doesn't have to mean sitting for hours each day with an exercise book. Listening to music, watching Youtube clips on topics you enjoy, reading, corresponding with your friends or your speaking partners, writing an email–it all counts towards your study.
When you start learning a new language, however, carving out time each day is important. If you stop practicing a language in the beginner stage, you'll lose the bulk of what you've learned. Yet, as I mentioned above, the time you spend studying need not be a solid hour of grammar exercises. The more organically you can weave the new language into your life, the easier it will become to learn it.
It bears repeating here–do whatever you enjoy doing, but in a new language. For instance, if you keep a diary, consider writing a few sentences here and there in the language you're studying. If you like cooking, watch a cooking video. And so on.
Embrace Ambiguity
In another language, there will always be situations in which you don't understand everything said to you. Learn to accept it and to infer meaning from the context. Consider learning filler phrases like "I see," "perhaps," "right," "is that so?" "that's interesting," etc.
Don't be Shy
Left to my own devices, I would have been an introvert and a perfectionist, two personality traits that don't serve a language student well. You have to speak up and you have to make mistakes. If I can promise you anything else in regards to learning a language, it is that you're guaranteed to make a fool of yourself. In the end, it's an important life lesson and you get over it.
I find that the experience of learning languages made me more extroverted in general and being free to speak my mind more freely in whatever language. Getting out of one's comfort zone is another important life lesson.
Language is one of the human activities that is better done badly than not at all.
Speaking someone else's language is the best way to break the ice. I can't count the number of times when my mediocre language skills gained me access to closed monasteries, booked me onto flights, and made me new friends. Above all, learning a new language is like getting a key to the vast world of ideas and thoughts. In a time when borders become harder to cross, learning a language is a chance to soar above them.
Which language do you dream of learning?
More on language learning:
How I Learn Languages: Where to Start
How to Learn A Language by Reading and Listening
Photography by Bois de Jasmin