New research conducted by scientists at Rockefeller University revealed that the human nose is much more sensitive than was previously believed and can distinguish close to a trillion different scents. Another study at Centre de Recherche en Neurosciences de Lyon shows that "the regions of the brain associated with olfaction are more developed in professional perfumers than in the general population" and that with practice, it's possible to reverse the age-related grey matter reduction that affects the olfactory regions among the general population.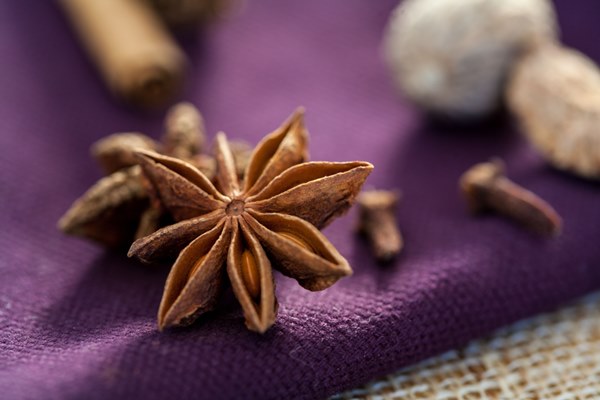 "Take care of your nose and use it more often," is the main advice I give in my perfumery classes. But the frequent question is whether it's possible for a non-professional to improve their sense of smell. There is a belief that perfumers are unique in their ability to perceive scents that other people simply can't identify. There is nothing further from truth; what separates perfumers from the general public is the number of hours they dedicate to smelling. It's also no coincidence that many perfumers come from families involved in the fragrance trade, and they are taught to use their nose at an early age.
Although one need not aim for bloodhound like ability in distinguishing scents, giving the nose a workout is guaranteed to sharpen your senses. That smelling is one of the best and simplest indulgences needs no argument. Since the senses of smell and taste are related, a heightened ability to perceive scents translates into richer and more exciting gustatory experiences. In this article I will share a few exercises and techniques I learned at perfumery school. None of the exercises will take up a lot of time and you can use easily available aromatics to train your nose (essential oils and absolutes are not required.)
Starting Out
If you're determined to give your nose a workout, start by using it in as many day-to-day situations as possible. As I mentioned in How to Make Perfume Hobby Affordable and More Fun, "if you are motivated to learn more about scents, smell aromatic things around you–herbs, tea, coffee, chocolate, olive oil, mangoes piled up at the grocery store." It sounds simple, but such conscious attempts to smell translate into plenty of work for your nose and your brain. Don't be discouraged if at first you're confused by what you're smelling or can't remember the scents. It's a normal part of training your nose, and at this stage, you're mainly getting used to smelling consciously. Once you're taking a deep inhale of your coffee or soda, without having to remind yourself, you're ready to move onto the next stage.
Intermediate
This exercise is based on exposing yourself to different scents, and it's not only used in perfumery training to learn the odors but also in clinical treatments for people with certain types of anosmia, the inability to perceive scents. Select three different types of fragrances such as wood, floral and fruit and smell them a few times throughout the day. For instance, you can select three different perfumes like Terre d'Hermès (wood), Marc Jacobs for Her (floral,) and Ralph Lauren Ralph (fruit), or aromatic objects like coffee, dried rose petals and orange peel. You can crush coffee beans  and scrape the orange peel to release the fragrant oils.
According to neurobiologist Dr. Alan Hirsch who uses this treatment on people with severe loss of smell, training the brain to discern differences in scents can spark different receptors in the nose to work and cause nerve connections to "turn on" again. In other words, it means a sharper sense of smell, and the results become obvious even after a week of exercise.
Advanced
My perfumery school teacher, Ron Winnegrad, was adamant that every student, even after graduating and becoming a professional, should smell 3-5 different aromatics first thing in the morning. It's been an excellent advice, because the early hours are when our sense of smell is the sharpest, and meditating on the aromas of jasmine, rose or cedarwood makes for a relaxing, calm start to the work day.
You can use spices from you cupboard such as cinnamon, clove, coriander, vanilla, or essential oils. If you decide to use essential oils, I recommend smelling them diluted in alcohol (1%-5% is a recommended dilution.) Use paper blotters and smell only after the alcohol has evaporated, or else you risk temporarily dulling your nose.
While essences make for a great training tool, I hesitate to recommend them due to cost and availability. Unfortunately, quality control is an issue even for large companies that have the latest technology at their disposal, and the risk of adulterated or rancid materials bought via an unknown online source is high. I'm sure there are plenty of honest, reliable retailers, but apart from Enfleurage in New York, I can't offer any recommendations. On the other hand, high-quality spices are easy to find, less expensive and can be used in your kitchen as well as in your smelling exercises.
Crush the spices lightly and keep them in tightly sealed containers. Take a deep inhale of each jar and think of what you're smelling. Is the odor sweet, toasty or citrusy? Does it feel cooling, or instead, do you notice a pleasant warmth? Don't rush through the exercise and give each aroma enough time to register in your mind. Get into the habit of smelling your selection once a day. While it may be tempting to smell as many different things as possible, stick to the same set of aromatics for at least a few consecutive days.
On the other hand, please don't feel that you need to remember the scents. It takes perfumery students a whole year of 9 to 5 smelling to recognize materials, but this is not our goal with this exercise.  The idea is expand our capacity to smell over time and to sharpen the senses. As you breathe in the aromas, think of the associations, memories, recollections. Do you associate a scent with winter and logs crackling in the fireplace? Do you envision the heat of a summer day with hot sand under your feet? Does the fragrance evoke freshly baked cookies, a Cinnabon stand at the local mall or an Indian grocery store? If you wish, you can take notes and write down your impressions.
Practice makes perfect, and by increasing your exposure to scents and smelling consciously, you not only exercise your brain, you make the world around you more colorful. Imagine  a trillion different scents just waiting to be discovered!
Photography by Bois de Jasmin