Elisa on roses, moss, and brocade.
Some perfumes take only moments to love, but years to understand. Such was the case for me with Une Rose Chyprée, a perfume from the indie line created by Andy Tauer. From the first sniff, I knew it was special. But I struggled to grasp why or how. It was not, to my nose, a chypre (a mossy-woody blend) at all. It was not of the sharp, haughty variety like Paloma Picasso; not chilly and green like Yves Ssaint Laurent Y or Chanel No. 19; not, like the more recent Agent Provocateur, saffron-sour up top and musky-dirty at the bottom. So what was it, then?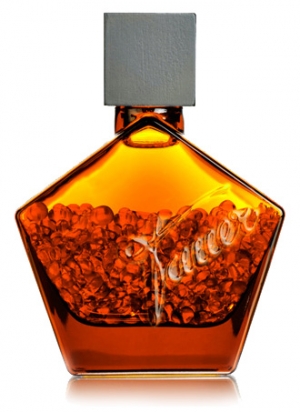 After spending a few years with his collection, I realized that Andy Tauer's true muse is amber. And Une Rose Chyprée is not a straight chypre but an amber in conversation with a mossy rose, melding into its bittersweet floral-herbal personality, but not losing its own round, full, and resinous scent.