Andy discovers how refreshing and uplifting Elizabeth Arden's Green Tea can be.
Potent is the last word I'd associate with Elizabeth Arden's Green Tea, yet when I first tried it, it felt like a jolt of something refreshing and uplifting. It was very early in my fragrance journey, when I wanted to build a small fragrance wardrobe without spending too much. I can remember picking up a bottle of Green Tea for $10 during a sweltering May heat wave, ravenously ripping the packaging open in my overheated car, and spraying myself liberally. To this day, I still reach for Green Tea whenever I need some immediate relief from the heat, or for no reason at all, because it is both refreshingly simple and pleasantly sparkling.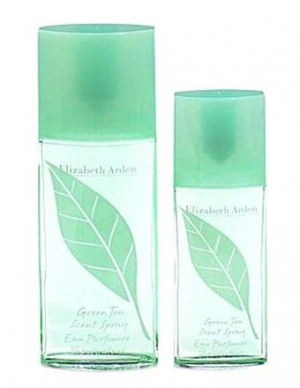 Elizabeth Arden launched Green Tea in 1999, following dozens of other fragrances (like Tommy Girl and Ck One) in the trendsetting footsteps of Bulgari's Eau Parfumée au Thé Vert. But in comparison to Thé Vert's nuanced, misty interpretation of green tea, Elizabeth Arden's Green Tea, composed by Francis Kurkdjian, smells somewhat one-dimensional. As a result, Green Tea can be considered neither revolutionary nor particularly outstanding in composition, but instead it seems to me a study in technical expertise, of making the most out of a formula that is composed of relatively few ingredients while still smelling complete.