Wishing that all of my US friends stay safe, dry and prepared as the storm approaches! I'm keeping my fingers crossed that everything will be ok. I'm thinking about you!
Florabotanica is a good illustration of where most big brands, even those that start out with good intentions, end up as they chase market success. The first launch by Balenciaga, Balenciaga Paris, was a transparent violet leaf composition that wouldn't be out of place in the L'Artisan Parfumeur collection. Not surprisingly, it didn't take off that well. People need time to appreciate something unfamiliar, and the only way to do this is to support the brand and spend resources on educating the staff. In other words, you need time, money, and some new marketing tactics, all of which are in short supply at most fragrance houses today.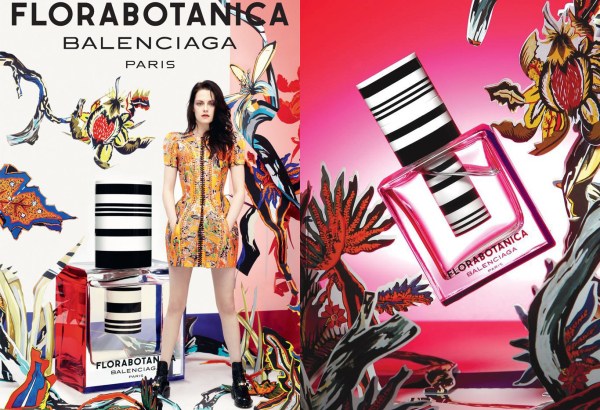 So, after the perfunctory flanker to Balenciaga Paris, L'Essence, we  have Florabotanica. It was composed by perfumers Olivier Polge (who also created Balenciaga Paris) and Jean-Christophe Hérault. The inspiration behind Florabotanica is described by Balenciaga as "not just a pretty flower, but a pretty dangerous flower." This time Balenciaga took no risks. If you find transparent roses dangerous, then yes, I suppose that Florabotanica is right on the mark. I found it just pretty and meek.