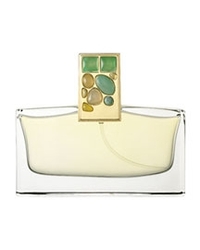 Star rating: 5 stars–outstanding/potential classic, 4 stars–very good, 3 stars–adequate, 2 stars–disappointing, 1 star–poor.
In many ways, perfumery has to build upon its past—within every new and groundbreaking idea there is a kernel of tradition. Over the past few years, we have seen Guerlain, Chanel, Robert Piguet, and Lancôme opening their archives. Although Private Collection Tuberose Gardenia is not a re-issue of the classical Estée Lauder Private Collection introduced in 1973, its clear connection with the great Lauder legacy makes it an exciting launch. Whatever expectations I had of this fragrance, they were more than exceeded when I finally had a chance to try it….
While the floral family in perfumery counts the largest number of offspring, it is also the trickiest one. The difficulty lies in creating a floral composition—especially with white flowers–that would sustain a luminous, opalescent character without allowing for the blossoms to fade too rapidly into the predictable base notes of woods or vanilla. Tuberose Gardenia is one of these rare gems. Its floral quality retains its luminescence, from the bitter wintergreen of tuberose to the animalic sweetness of orange blossom and the crystalline fragility of lily of the valley. As one experiences the fragrance, one marvels at the ingenuity with which the nocturnal white flowers of Tuberose Gardenia are turned into an opulent, yet airy tapestry.
Another fascinating quality is that the composition does not evoke the usual floral images—dew covered petals, spring blossoms or bucolic vistas. Polished and airy, it conjures the intensity of light one feels when looking at the sky from inside the Louvre Pyramide. Its form is smooth and precise, lacking the baroque elements one is likely to find associated with tuberose. At the same time, Tuberose Gardenia is a story in which sensuality and drama are the important characters.
The characteristic richness of tuberose is softened by the green notes, which are threaded through the composition. While the wintergreen accented opening of Tuberose Gardenia might seem unexpected against the radiant and luxurious heart, I find it intriguing. Slightly reminiscent of Serge Lutens's Tubereuse Criminelle—that veritable white floral bolt of lightning—the medicinal and great prelude to the rich tuberose makes the rest of the story even more alluring.
Estee Lauder Private Collection Tuberose Gardenia includes notes of neroli, lilac, rosewood, tuberose, gardenia, orange flower, jasmine, white lily, carnation and vanilla bourbon. It is available from Saks5thAvenue, Neiman Marcus, Bergdorf Goodman, as well as Holt Renfrew.