Summer is a wonderful time to wear fragrance.  It's the season to break out the cool, the sparkling, and the refreshing.  It's the season to leave behind the warm, the dense, and the heavy.  Orientals that smelled sumptuous at Christmas smell overstuffed in summer, a lesson I learned when I sprayed a thick woodsy vanilla on my wrist in Manhattan one hot July day.  Hours later, I couldn't remember what the scent was, but I remember how it smelled.  The vanilla note that was so beguiling in winter had turned sour and unattractive.  The woods smelled not of a curl of smoke but of a soggy, recently doused fire.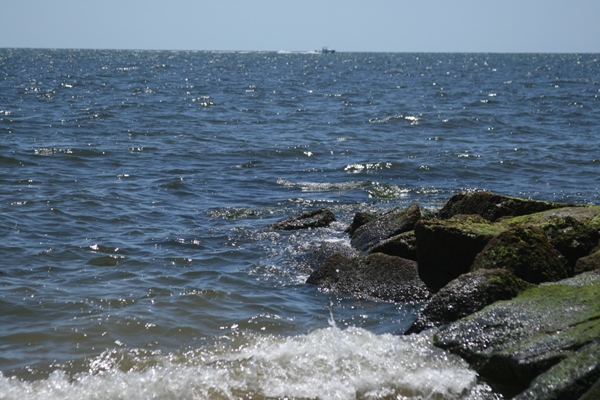 I live in a place that I like to refer to as the "heat locker."  It's imperative that I have a library of scents that can carry me through six months of the year, most often in high humidity.  The scents I choose range from the effervescent to, paradoxically, the plush. It's all in the nose (and skin) of the beholder!
It might seem counterintuitive to wear a thick jasmine like Nasomatto Nuda (or Serge Lutens A la Nuit) in the middle of the summer swelter, but this is the time of year when our jasmine blooms in profusion and scents the air with its honeyed, indolic nectar.  Nuda is that smell captured and bottled.  It isn't possible to wander the streets of St. Augustine without becoming intoxicated with the thousands of blossoms—Nuda is like wearing your Florida vacation in a bottle.
L'Artisan Mandarine is a floral fragrance hiding under the zestiest, truest orange note you are likely to find in a perfume.  Unzip the skin, peel the pith, and find that Mandarine is a succulent jasmine fragrance layered on top of a lightly woodsy base.  This scent is great for layering.  An Olivia Giacobetti classic.
Sales staff at Saks Fifth Avenue in Orlando have shared the information that Bond No. 9 The Scent of Peace is the bestselling fragrance in the Bond line. Why? It's hot in the Magic Kingdom!  The Scent of Peace opens with a deliciously tart and non-sulfuric grapefruit note that mingles with creamy lily of the valley on a light, woodsy base. Testament to its appeal, it has been on my summer list the longest.
Keiko Mecheri Peau de Peche is an under-the-radar gem that smells its best in warm weather.  Despite the name (Peach Skin), it's a sandalwood scent with gentle, white-peach topnotes.  The wood is light and comfortable and the peach is subtle but ripe.
Osmanthus smells like a stone fruit with its hints of apricot, and in Serge Lutens Nuit de Cellophane the note shines in a crisp, linen-like floral/fruit composition that stays fresh throughout the day. A fragrance's ability to retain its shape in the heat is important.  This one grew on me after I bought it in a springtime impulse purchase and started wearing it while hiking in 100-degree weather. Nuit de Cellophane is a light fragrance, not a powerhouse bouquet, despite its resemblance to big abstract white florals like Dior J'Adore.
Summer isn't all about fruits and florals.  Escentric Molecules Escentric 01 is my choice for a summertime woodsy fragrance.  Escentric 01 is a barely there woods scent that floats in and out on the airwaves, not always being "heard" but always present.  The lime peel and pepper notes accent the softly woody aroma chemical Iso Super E, which smells something like good-grade sandalwood.   Escentric 01 has little in the way of development, but those twists and turns can turn a fragrance against you—or you against it—on a hot day. Enjoy this one for what it is, not for what it is not.
A beach scent to me is more about environment than it is about experience, so I bypass the Coppertone skin scents and head straight for the evocative Calypso Marine. Marine scents are an odd category. Perfumes like to approximate the smell of the ocean with black pepper or they slather on the white musk like so much sunscreen.  Calypso doesn't go that route but instead envisions its ocean with plenty of marine, salt and driftwood.  And who would guess that raspberry and nutmeg were found at the ocean's edge?  They're there, adding sweet, skin-like nuances to this lovely summer scent.
Other good choices:  Chanel No. 5 Eau Premiere, Ormonde Jayne Frangipani, Le Labo Fleurs d'Oranger 27, Maitre Parfumeur et Gantier Bahiana.
What are your summer fragrance favorites and why do they work for you?  Feel free to say you wear Orientals in the summer or that your hot August nights are spent in a leather fragrance.  Ultimately, the quirkiness of skin chemistry probably plays the greatest role in selecting a summer scent library.
For other Top Summer Favorite lists, please see Grain de Musc and Now Smell This.
Photography by Bois de Jasmin