Today fragrance flankers are more numerous on the perfume counter than ever before. Elisa explores how this trend originated and describes some of her favorite examples. After all, some flankers (like Chanel Coco Mademoiselle) have become famous perfumes in their own right.
What is a flanker?
A flanker is the perfume world's version of a sequel or spin-off: Like The Empire Strikes Back or Charles in Charge, a flanker builds off the success of an existing hit rather than starting over fresh with an entirely new concept. Flankers are a way for perfume brands to capitalize on the popularity of a successful launch, at a lower cost than starting from the ground up. The hope is that fans of the original perfume (or "pillar" fragrance) will also be interested in the flankers, and that people who found the original appealing but not quite right for them (too heavy, for example) will be persuaded to purchase a re-imagined version.
The first flankers appeared in the 1970's. Nina Ricci Signoricci 2, created in 1975, was a flanker to Signoricci from 1966. Other flankers from this decade include Royal Copenhagen Musk (1976) and Norell II (1979). Today, nearly 1 in 5 new launches is a flanker – according to Michael Edwards's Fragrances of the World, in 2012, out of 1,392 total perfumes launches, 252 were flankers (18%).
Varieties of flankers
Flankers come in different flavors. Perhaps the most common variety is the "variation on the same theme" flanker, which starts with the same basic structure, but either plays up a particular accord or motif or adds new top or heart notes to color the feel. Examples of this type include Flowerbomb La Vie en Rose, a rosier version of the original gourmand, or Narciso Rodriguez for Her Delicate, which adds a fig note to the familiar musky floral. Along these lines, many brands release summer flankers of popular scents, often a "l'eau" version that is lighter or has added citrus or aquatic notes – see the annual summer editions of CK One.
Brands also sometimes release flankers that are entirely unrelated, or only distantly related, to the pillar fragrance. For example, Dior Hypnotic Poison is an almond oriental with no resemblance to the original Poison, aside from the shape of the bottle. Notably, the nose for Hypnotic Poison was Annick Menardo, who works in a very different style from Edouard Flechier, who "penned" the original. When we're lucky, brands spring for a new formula from the original perfumer or someone of equal caliber; too often, they enlist a new team for a lower formula cost.
Some flankers stay in the rotation as long as they sell; others are limited editions. Some perfumes are so popular that they get new flankers every year, such as Flower by Kenzo and Lolita Lempicka. The four core scents in the Thierry Mugler line (Angel, Alien, A*Men, and Womanity) get new themed flankers on a yearly basis; most recently, Mugler released "liqueur" and leather-inflected versions of all four.
Usually, a flanker is released within a year to five years after the initial launch, but recently – taking a page from the first flanker – there has been a trend of new flankers for classic perfumes, such as those based on Guerlain Shalimar (e.g., Shalimar Parfum Initial), Chanel No. 5 (No. 5 Eau Première), and Jean Patou Joy (Joy Forever). This is typically a way to target a younger client base, who may find the brand's cache more appealing than the scent itself. Coco Mademoiselle, which Chanel released in 2001, is perhaps the most successful flanker of all time. Though they were both done by Jacques Polge, this candied fruitchouli is closer to Angel than it is to the baroque, spicy Coco from 1984, but the runaway hit continues to be a top-seller.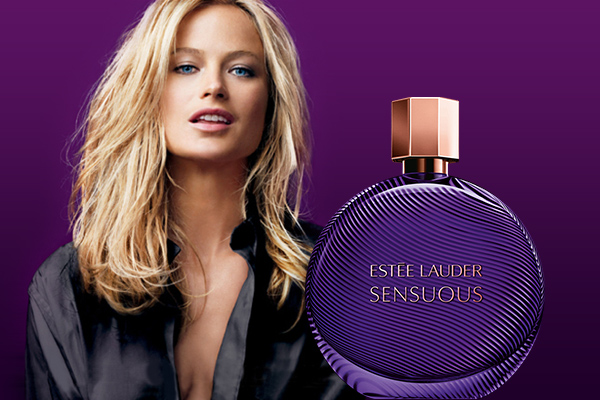 Favorite flankers
Within the discerning, often skeptical perfumista community, flankers are usually considered cynical, hastily thrown together products that don't honor the original. Just as in the film world, you have your occasional gems, like Toy Story 2, but many sequels are soulless dreck that only serve to cheapen what inspired them. However, some lines put more thought into their flankers than others, often tapping the same perfumer and taking care to produce perfumes as interesting as their predecessors.
Every now and then, I find a flanker I like even more than the pillar fragrance. Mugler's flankers are reliably well-done, and if you like the originals, you'll almost certainly like at least some of the flankers. In fact, A*Men Pure Malt blows A*Men out of the water, skipping the original's fun but weird mint-chip ice cream accord and adding smoky peat and fruity tobacco notes to the burnt-sugar, amber, and patchouli base – a delicious unisex gourmand for cool weather.
Lauder has also released its share of buy-worthy flankers. To my mind, Sensuous is a pretty but ultimately uninspiring soft woody oriental. Sensuous Noir, on the other hand, is a distinctive statement-maker, with a Chambord-like boozy fruit note and a long drydown that reminds me of much pricier scents from niche lines like Serge Lutens and the Tom Ford Private Blends. Similarly, Youth Dew Amber Nude is a very attractive version of the spicy oriental idea that came first in a bath oil many decades before; true to its name, the update has the sheer weight and golden coloring of nude stockings.
What are your favorite perfume flankers? Is there a flanker that you prefer to the original?