Elisa talks about several underrated favorites that she would be glad to keep to herself. Of course, she can't help but share with us. 
A woman is standing in line at the grocery store. She smells the most amazing perfume wafting by. She turns and realizes it is coming from the woman behind her. "Your perfume is gorgeous!" she says.
The woman smiles, obviously flattered. "Thank you. I've been wearing it for 20 years."
"How wonderful," the first woman says, "what is it?"
Her smile disappears. "If you don't mind, I'd rather not say."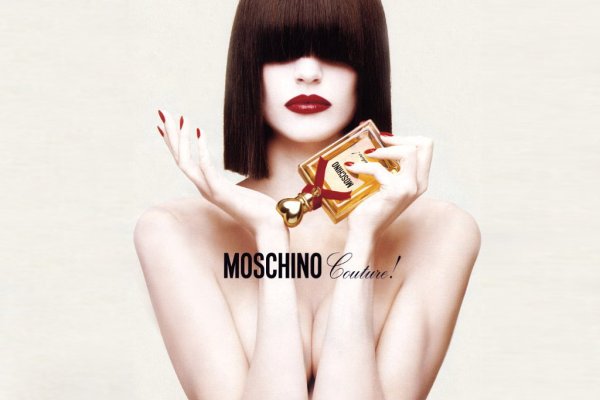 I read a version of this story in a comment on a perfume blog, and I found it both funny and sad – why not share the name of your perfume with a perfect stranger? It's one thing to hope your coworker or your best friend stays away from your signature scent, but you can't protect your chosen perfume from everyone. (If nobody but you buys it, it's not going to be available for long.)
At the same time, we've all had inklings of this instinct – when you love a perfume so much that you don't want to share it. This is especially true when you've discovered a gem that no one else seems to know about. You can't keep Guerlain Shalimar or Chanel No. 5 a secret, but something you find at a discounter or an indie shop is easier to keep to yourself.
These are a few of my hidden gems, the perfumes I love that no one ever talks about.
Moschino Couture!
Why does this cheap thrill never come up in perfume conversation? Perhaps because it's unabashedly fruity. The notes list "pomegranate blossom," but who knows what that smells like? It's a sweet-tart, cranberry-red accord that seems to be achieved through blackcurrant, citrus, and almond notes, layered over a sheer but persistent base of cedar and benzoin (vanilla scented balsam). Wearing it on a cold December morning, I realized it's a riff on Thierry Mugler Angel Innocent, but I like Couture! better and reach for it more often – its clarity and brightness make it more innocent than Innocent.
E. Coudray Jacinthe et Rose
I had never heard of this before a perfumista friend sent me a sample, which I quickly drained – then I asked her for more. Jacinthe et Rose is the polar opposite of my go-to dark, spicy roses. Instead, it's a softly peachy, creamy, soapy rose – baby-pink in color. It reminds me of the Victoria's Secret catalogues I pored over in junior high, which were more romantic than aggressively sexy: Stephanie Seymour in a white eyelet nightie in a country house, gazing out onto the English garden.
Frederic Fekkai Femme Fekkai Sensuelle
It's hard to expect much from a discontinued perfume by a hair care brand that you find for under $10 at Marshall's. But reader, Femme Fekkai Sensuelle is the best orange blossom soliflore I've ever smelled. It opens sharp and crisp with bergamot and citrus leaves. The heart smells raspy and very natural, with a delicate interplay between bitter, green neroli and honeyed floral sweetness. It's the next best thing to walking through an orangerie.
Dawn Spencer Hurwitz Pretty & Pink
Why is it that so many of my hidden gems are ultra-feminine? I can't be the only one who sometimes reaches for pure girlishness, like Pretty & Pink by Dawn Spencer Hurwitz. This fruity gourmand has an unusually transparent (and coherent) top note of apple and berries, a lighthearted bouquet of rose and mimosa, and a woody vanilla and tonka base. It's like apple tobacco and Turkish delight, but as light on the skin as a layer of gauze. Really impressive work from one of my favorite indie perfumers.
Liz Zorn Riverwalk
And now for a break from all the girlishness. Liz Zorn of SOIVOHLE created Riverwalk for a "patchouli project" (a collaboration between several independent perfumers) in 2011. It's not part of her permanent collection, but still available upon request. A big, rich fougère, Riverwalk is chock-full of aged patchouli, its chocolaty aspects amped up with cocoa absolute and boozy vanilla, reminding me of the (very potent) rum balls my grandmother used to make every Christmas. It's a complex blend, with herbal lavender, rosy geranium, spices, and smoky wood notes, but you won't remember any of that, just the fudge-like patchouli. Did I mention you have to like patchouli?
What are the hidden gems in your collection, and how did you discover them?