"Why does all I do become Byzantine?" mused Gabrielle "Coco" Chanel. The silhouettes of her garments might have been streamlined and paired down, but the embellishments would be sumptuous: baroque jewels, ornate camellias, richly textured embroideries. Byzantine may not be the first association with Chanel fragrances, which tend to be polished and understated. Yet, if you look closer, you will find plenty of intricate details that make each perfume memorable: the luscious ylang-ylang of No 5, the smoky incense of No 22 or even the vivid technicolor jasmine of Coco Mademoiselle. Coco Noir, the latest addition to Chanel's collection, promises to take Byzantine a notch further.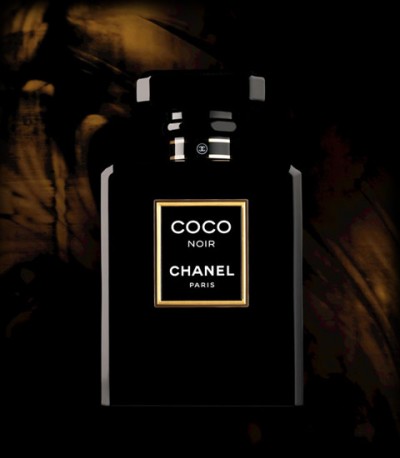 With Venetian fabrics and colors inspiring perfumer Jacques Polge, how can Coco Noir be anything but Byzantine! In order to weave his perfume story, Polge looked to the time Coco Chanel spent in Venice in 1919. She fell in love with the city, which she visited in an attempt to ease the pain of the sudden death of her lover, Boy Capel. The exquisite beauty of Venice seduces her and its Byzanthine influences stayed with Chanel for the rest of her life.
I don't think that I anticipated another fragrance with quite the same impatience. I stalked my local Chanel counter and dreamed of Venetian lions and brocades. One spritz of Coco Noir, and my face falls–from the outset I smelled the fruity patchouli that is the mainstay of most feminine fragrances today. I recognize the elegance of the composition, but its timidity disappoints me. I set my sample aside.
As days go by, I cannot stop thinking about Coco Noir and I revisit it again and again, liking it a bit more each time. It unfolds on my skin in sparkling layers of bergamot, grapefruit and sweet orange. Right underneath the shimmering and crisp top, there is a soft glow of sandalwood and patchouli. Sweetened by the same cotton candy as in Coco Mademoiselle, it's nevertheless creamy and tender.
The warm sandalwood, vanilla and musk give the perfume richness and depth. In contrast to both Coco and Coco Mademoiselle, the perfume is more understated and mellow. It won't be a dramatic adornment like Coco, but it also won't stay behind in the room after you leave the way Coco Mademoiselle does. Coco Noir clings to the skin like warm silk, creating a distinctive, but intimate aura.
Coco Noir feels contemporary and polished. I can see a woman wearing it to the office and reapplying with a heavier hand when she's ready to go out. It's not a challenging perfume, but its eagerness to please is what puts me off a bit. Some of the elements–the fruity-crisp citrus opening, the sweet patchouli, the white musk–are familiar and perhaps too much so. On the other hand, it has quality and finesse that are rare to find in big brand fragrances today. I mostly wish that Coco Noir were closer to Coco with its baroque spices than to Coco Mademoiselle with its gourmand patchouli. I crave more Byzantine than what it offers.
What I have no doubts about is the packaging. The obsidian black bottle in the classical Chanel faceted mold is even more stunning when you hold it in your hand. I'm not a perfume bottle collector, but I'm tempted to buy Coco Noir just to put it on my vanity table alongside No 19 and Cuir de Russie. Meanwhile, I reach for Coromandel and satisfy my noir cravings with its decadent, sultry patchouli.
Chanel Coco Noir includes notes of bergamot, grapefruit, rose, jasmine, narcissus, geranium, tonka bean, Indonesian patchouli, sandalwood, vanilla, incense, and  white musk. The fragrance  is available from Chanel counters and boutiques (some US stores already carry it, others have testers).
Sample: my own acquisition