In my September 2018 newsletter, I shared an experiment with three perfume classics. While re-reading the Odyssey (see my fall reading list), I was inspired to turn to another favorite book, Bulgakov's The Master and Margarita. I lingered over the scene when the sultry red-haired witch enticed women with the promise of "Guerlain, Chanel No. 5, Mitsouko, Narcisse Noir, evening gowns, cocktail dresses..."  Why not revisit them, I thought?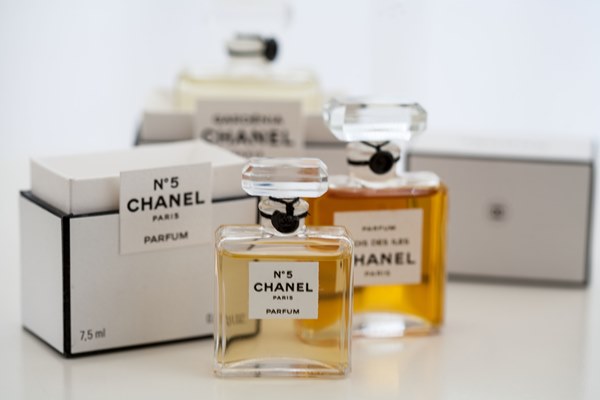 I decided to devote a few days to each perfume, wearing it every day and studying it closely. I also applied the three perfumes on blotters and kept them within reach to smell as often as I remembered, noting down the changes in scent and its intensity. In my newsletter, I proposed that you also do the experiment with these perfumes, but on reflection, you can repeat it with any fragrance you like. I recommend classics, because they are usually complex and they have elements that you'll find in modern fragrances. It's like reading The Odyssey to understand the famous tropes of Western literature.
The main thing to keep in mind–wear (or at least smell on a blotter) your chosen perfume for 7 days in a row. The experiment will not only make you understand the composition of your favorite, but will also teach you to smell better and with a new level of concentration.
For instance, Chanel No. 5, Mitsouko, and Narcisse Noir couldn't be more familiar fragrances to me. I've worn them for several years, and I've studied them in perfumery school. Even so, the exercise revealed new layers.  I found an almond meringue twist in Guerlain Mitsouko and a minty green accent in Chanel No 5.
To recap: If you would like to repeat my experiment, try wearing these perfumes on your skin and smelling them on a blotter. A blotter will slow down the development, allowing you to notice more nuances. Keep the blotter for at least 24 hours and see how these great fragrances tell their stories over time. You don't have to wear a single perfume for several days in a row, but try to smell it at least once a day during the course of a week. Keep notes and please share your impressions with me. (You can use the comment field under this article to do so.)
My future newsletters will feature more exercises and tips to sharpen your sense of smell, so please subscribe, if you haven't already.
So, are you ready to join me? What perfume would you like to study?