You find a perfume that seems perfect and you eagerly put it on. You enjoy the first few moments, but then over the course of the day, you can't smell it. You might as well not have worn anything. A perfume that doesn't last is one of the most frustrating occurrences for a fragrance lover, and I'm often asked to explain why it happens.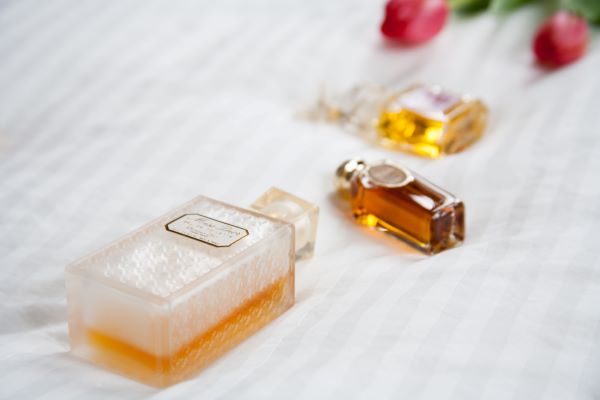 A perfume may have a fleeting presence, because it's based around volatile materials like citrus, leafy notes or pink pepper. It might be a cologne designed to be an instant refresher, like Clarins Eau Dynamisante or Roger & Gallet Bois d'Orange. Citrus gives a bright opening; however, it fades quickly. You can either keep reapplying the cologne, as if hitting replay on a favorite song, or you can switch to a different perfume later in the day.
If the cologne genre is your favorite, then consider finding fragrances that blend citrus with woods. For instance, Atelier Cologne Orange Sanguine is based on the sweet scent of orange but it uses a base of soft woods to make the hesperidic freshness linger.
Another reason a perfume doesn't last is because of our physiology. To put it another way, your perfume is still present, but you stop smelling it and hence it seems as if it has disappeared. This phenomenon is called olfactory fatigue, or ofactory adaptation, and it happens when odor receptors are saturated with the aroma to the point that they stop sending a signal to the brain about it. If you wear the same perfume every day, such an olfactory adaptation is likely to happen. Also, some materials are more likely to cause an olfactory fatigue, such as ambers, sandalwood and other heavy, enveloping woods.
What you can do is to switch fragrances. For instance, if I wear a perfume like Frédéric Malle Angéliques Sous la Pluie for several days in a row, I eventually stop noticing it, especially if its remnants saturate my scarf or my coat. The people I meet still comment that I smell good, but I can't detect my fragrance. This is a signal that I should alternate Angéliques sous la Pluie with another spring favorite like Bottega Veneta Knot or Balenciaga Le Dix.
A more difficult situation is when you have an olfactory blind spot and can't detect the main component of a perfume. Due to their molecular structure, musks are often the culprits behind such anosmias, which is why perfumers usually blend several types of these fickle materials.  Nevertheless, for some people all types of musks are hard to smell, and the only solution is to keep on testing fragrances and paying attention to their longevity.
Think of the fragrance quest as a fun pursuit, rather than as an end goal to acquire a bottle. When you try a new perfume, apply it on clean skin and smell it over the course of several hours. Ideally, you'll apply it in the morning and trace its development throughout the day. If you stop detecting it, it's a good idea to ask you friends or family if they can still notice the scent on you. The only thing worse than a perfume that you can't smell is a fragrance that suffocates others.
Photography by Bois de Jasmin