"I have no luck with classical perfumes," confessed a friend. "My grandmother wore Jean Patou Joy, my mother loved Chanel No. 5, but when I wear these fragrances, I feel like I'm playing dress up." She wondered why she completely missed the allure of fragrances widely considered iconic.  It is easy to attribute it to personal tastes and associations, but I decided to embark on a classical challenge.
The French use the phrase "grand parfum" to describe fragrances that not only have symphonic complexity but also a distinguished heritage. Chanel No. 5 is a quintessential example—created in a remarkable collaboration between Coco Chanel and perfumer Ernest Beaux, it revolutionized the '20s with its daring blend of aldehydes, manmade materials that smell starchy and metallic, and opulent floral essences. It is voluptuous, rich and heady. Today, on the other hand, we are no longer used to the strong burst of aldehydes, and the curves in perfumes—as on Hollywood actresses—are toned down.
No. 5 as an introduction to the classics is as challenging as Tolstoy's War and Peace for someone unfamiliar with Russian literature. Nevertheless, exploring iconic perfumes is an adventure. With Guerlain Shalimar you can imagine what flappers might have smelled like in the Roaring Twenties. Rochas Femme created in 1943 is not just a beautiful fragrance; it is perfumer Edmond Roudnitska's quest for beauty in wartime Paris. A child of a different decade, Christian Dior Poison gives a glimpse into the glitz and glamour of the '80s.
The best way to get a taste for the classics is via gradual exposure. For someone familiar only with the fresh and radiant modern perfume style, certain iconic fragrances are easier to approach than others. For instance, Christian Dior Diorissimo was born in 1956, but its crystalline freshness would not be out of place among many contemporary florals. Yves Saint Laurent Rive Gauche was modeled on No. 5, but it has a softer character. Ô de Lancôme and Hermès Eau d'Orange Verte are as classical as a little black dress and just as easy to wear.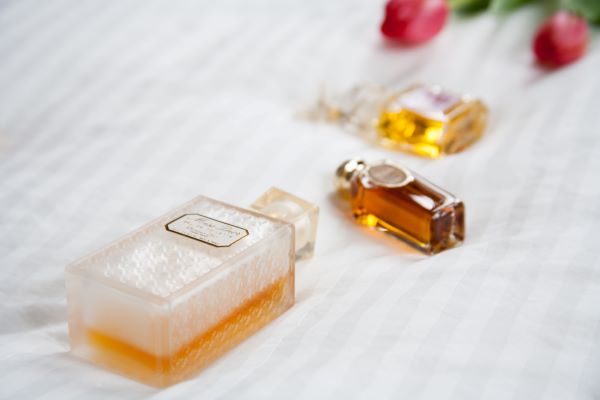 Another way to appreciate the classics is to look for their modern interpretations. Many modern perfumes owe a debt to legendary fragrances, like Prada Infusion d'Iris, which takes inspiration from Guerlain's L'Heure Bleue. Prada strips away all of the powdery layers that make L'Heure Bleue magical but also a little difficult. Infusion d'Iris instead emphasizes the velvety iris and wraps it in sheer incense. Even Chanel gave No. 5 a new character to sway the new generation of perfume wearers.  No. 5 Eau Première tones down the sharpness of aldehydes and plays up the diaphanous layers of jasmine, rose and orange flower.
In the end, my friend fell in love with Cacharel Anaïs Anaïs, a perfume created in 1978. It is a bouquet of hyacinth, jasmine and lily of the valley with a milky twist of sandalwood. There is a tinge of aldehydes that gives the perfume a retro aura, but its shimmering, airy character is glamorous and au courant.
What is your ultimate perfume classic? What perfume classic would you like to enjoy but find challenging?
Photography by Bois de Jasmin