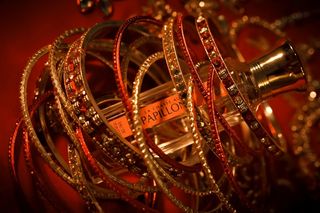 The best fragrance compliment story I know belongs to my mother. She got stopped by a traffic policeman because one of her lights was not working. He was ready to give her a citation, when he leaned into her car and asked, "wow, something smells amazing." She was wearing Serge Lutens Tubereuse Criminelle (yes, mom is a secret perfumista.) He then ended up just warning her, no ticket, no citation!
Do you get compliments or any other comments on your fragrances, and which ones get most comments? Is a negative comment on your fragrance likely to make you wear it less?

One of my most complimented fragrance is L'Artisan La Chasse Aux Papillons. I tend to think of it as light and subtle, but often when I wear it, people comment how good something smells.  As for negative comments, if I like something strongly, then no comments will affect my opinion; however, if a comment comes from a friend or a family member, I will make an effort not to wear that fragrance around them.
Photography © Bois de Jasmin, Vera.